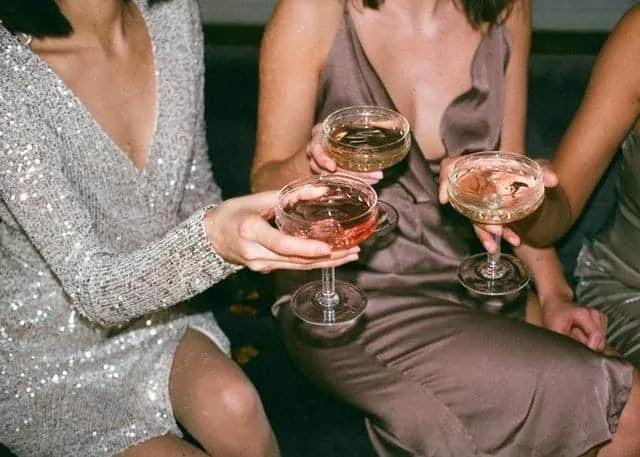 Weddings are such an exciting event, and all that leads up to it can be pretty exciting as well. As the bridesmaids throw a bridal shower and bachelorette party, they will want to make it as special for the bride as possible. But how do they do that? Here are some tips to make a special bachelorette party:
1. Take note of what the bride's interests are.
Remember that the priority of any bachelorette is to make the bride the center of attention. Take into consideration what she wants, what gives her the most enjoyment, and what would positively entertain her as a whole. It is important that everyone in the group enjoys it as well, but if you need to make decisions on certain details, it's the bride's preferences that get priority.
Since you and your troupe have been chosen to be the bridesmaids for probably one of the most important occasions in your friend's life, it is understood that you know her pretty well and have bonded significantly in your years of knowing each other. Take an inventory of what your soon-to-be bride's favorite activities are so you can make the bachelorette party memorable for her.
2. Set a venue for the party.
Will you be doing the party at a hotel room? In a club? Will it be a sleepover or just one afternoon? Will you be doing a spa party at a different venue, have your nails done and include some other type of pampering? The venue and its corresponding amenities could spell your activities and the movement (and noise) that can be allowed. Also, if there is a specific place you want to hold the bachelorette party, make sure you book it in advance, if possible, so that you get a good time slot.
You can also try different venues to make your party exciting. There are several ideas you can try such as glamping, thrill seeking activities or go on a relaxing trip on a yacht. There are several yachts your group can check out moored at luxury docks like Emerald Landing.
If you are planning to hold your party in a different city or even country where significant air or land travel is involved, make sure to have your ladies plan this way in advance. Booking tickets, picking your accommodations, and deciding on your activities can be a big planning activity. Make sure everyone's free and can block off the dates in advance!
3. Have matching outfits.
Bachelorette parties are extra fun when special matching outfits are planned beforehand. If it is going to be a vacation by the beach or in a hotel, you can plan your outfits to match daily. You can go shopping for this, and check retailers for wardrobe suggestions that can fit any activity or occasion.
If it's going to be a one-night thing, you can have shirts customized with some bride-specific statements printed on them. You can wear this in your hotel room party or even if you plan to go out to a club.
4. Plan exciting games.
Games are meant to help everyone bond, and have and poke a bit of fun with one another. Make sure your games are conducive to the venue you have chosen and will let everyone enjoy and carve good memories of their time together.
These are some of the basics you would want to keep in mind as you plan your bachelorette party. With these elements in place, you'll be able to plan a good party and let your bride feel that you really prepared for the event and made it extra special for her.
Free Wedding
Giveaways + Sweepstakes
Enter sweepstakes & giveaways and enter to win a free honeymoon when you join. New winners are announced every week!