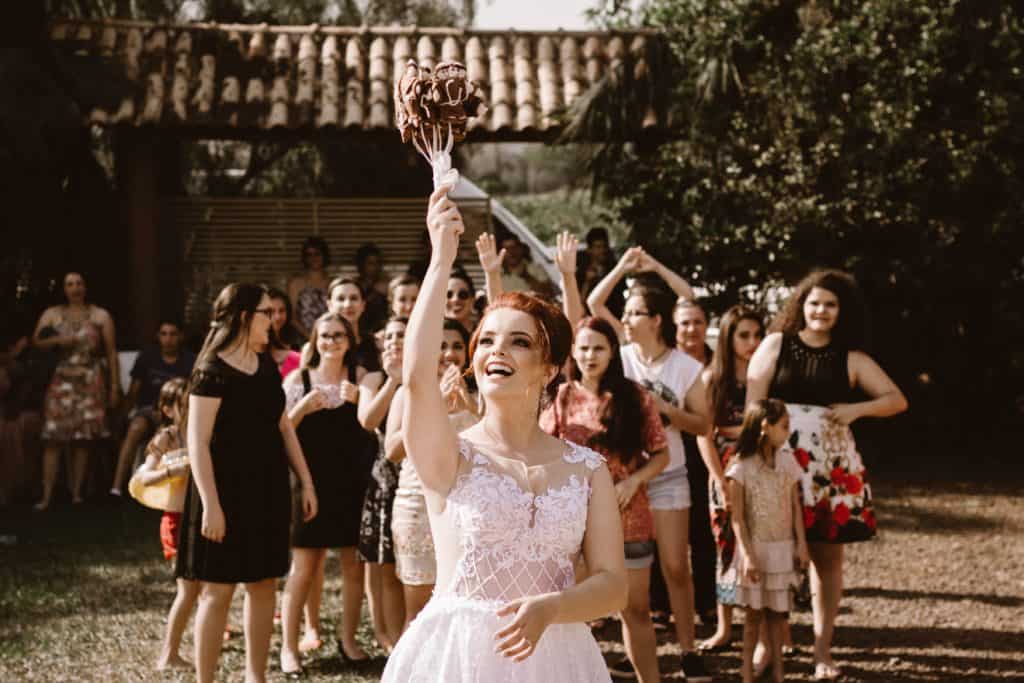 Since time immemorial, weddings are one of the more important milestones of an individuals' life. A wedding ceremony is usually symbolized with a special, usually luxurious ceremony. Over time, this ceremony has evolved into different types. Slowly gaining popularity right now is wedding destinations.
While a big and grand party is still the conventional type of wedding, wedding destinations offer a more intimate and much more special ceremony. It also provides a unique kind of experience and adventure to the couple and their wedding attendees. Because wedding destinations are done usually overseas, only a few handpicked dear people are invited to come. This makes the ceremony and the succeeding revelries more exceptional.
Planning a wedding destination requires much more time and effort to be put in as it is obviously going to be held at a faraway place. Hotel accommodations, the wedding venue, flights, etc all had to be ironed out months before your special day. Often, this leads to weeks upon weeks of seemingly endless preparations as all brides are familiar with. The payoff though is pretty sweet. A wedding and vacation with your dearest family and friends mixed in one event. 
Here are some tips on how to find the best wedding destination.
The first and most important thing you have to do is to determine how much you and your partner are willing to shell out for this ceremony. Weddings are infamous to be a vacuum of cash, sucking in all disposable assets on hand. This is why many engaged couples spend years saving up just for their big day or they just choose to elope. However, this should not be the case.
There are many alternative options and steps that couples may take so that they do not plunge themselves in deep debt just for one wedding. Make sure that the money that you will be spending is money you can live without. One common mistake that couples make is they empty out their bank accounts and then after the wedding, they start their married life with barely any money. This is obviously a bad start to your life. So before all else, decide on the budget and make sure that you stick to it.
While you may feel the need to invite everyone at your wedding, take the time to consider that all of these guests will have to take time off work. You also would have to spend on their flights and accommodations, if they cannot do so themselves. This means that there is only a limited amount of people that you can bring with you to your wedding. On average, most destination weddings have with them about 15-20 guests. The rule of thumb when it comes to this is the immediate family and then one or two friends for both the bride and the groom.
Once you have finalized your guest list, make sure that you notify them ASAP so they can apply for leaves at work. This will also give them time to save up for the flights and accommodation if you are not paying for it. 
What Type Of Wedding Do You Want?
Before you dust off the globe in your attic and check which part of the world do you want to get married in, you need. Here I have listed some of the typical wedding styles for the type of wedding venue you might want. 
Traditional Church Weddings
Traditional Weddings are formal, elegant, and solemn. This is usually done in a church or cathedral then followed by a reception. The Black Tie dress code is strictly enforced. The wedding entourage also has to be more than 20 as groomsmen, bridesmaids, flower girls, page boys, ushers, and ring bearers have to go up the altar before the bride. Normally, religious traditions are also followed seeing as the main venue is held in a church.
If you want a traditional wedding, you can choose to have it in some of these locations: Spain, Russia, Italy, Rome, and Israel. These countries have great and majestic churches and cathedrals that will make your wedding more special.
Beach Weddings
Contrary to traditional church weddings, beach weddings are much more relaxed. Because it is done in a beach setting, the dress code is very lax. The ceremony is usually on the sand with the waves silently crashing on the shore. Imagine your wedding photos with the sunset over your heads. With not as much traditional formalities, you and your guests can quickly transition to the fun part of 
If you want a Beach Wedding, Puerto Vallarta Destination Weddings, for example, are becoming all the rage right now. Try checking out these countries for the best Beach Weddings: Mexico, The Bahamas, Maldives, and Bali, Indonesia.
Hotel Weddings
If you are in the mood for a luxurious hotel wedding to show off your affluence, make sure that you check out countries known for their luxurious lifestyle like France, United Kingdom, Indonesia, and Luxembourg. Holding your ceremony in the grand lobby of a hotel is one of the most luxurious ways of proclaiming your love.
Outdoor Weddings
Outdoor weddings are one of the more adventurous ways of having your wedding. Examples of outdoor locations are on cliffs, rainforests, waterfalls, mountain ranges etc. The nature scene makes one of the most beautiful wedding photos.
There are plenty of breathtaking places to get married in Fiji, Ireland, Norway, Japan, South Korea, and New Zealand. These countries have been voted as the places with the best outdoor scenes in the world. 
Create a Top 5 List of Countries
When you have decided on what wedding style you want, it would be best to first create a top 5 list instead of deciding on one country in particular. This will give you some leeway if the venue that you've chosen is unavailable or is too expensive. It would also be for  your best interest to take note of peak dates so you do not go head to head with a sea of tourists. 
Given your top 5 list, narrow it down by researching the countries. Are you interested in becoming immersed with their culture? Is there a place that means a lot to both of you as a couple? Often times, couples also use this opportunity to visit a place that they've been meaning to go to their entire lives. Think of a country that has meaning. For example, if you and your partner are old school romantics, holding your wedding in Paris, France will be a delightfully romantic experience. 
Find Cheap, Decent, and Accessible Accommodations
Having tired and grumpy guests during the wedding is one of the least occurrences that you do not want to happen. When you invite your friends and family to a destination wedding, it is common courtesy for you to check if there are available accommodations for them. 
The accommodations do not have to be a luxurious penthouse type but make sure that they are cheap, livable, and most importantly accessible. When they drop off from the airport, especially if it is a long flight, the first thing they would probably want to do is rest. AirBnb is one of the best ways to find solid accommodations.
Get A Local Wedding Planner
With the more famous wedding destinations, there are local wedding planners that would be happy to help you plan your wedding. Planning a wedding when you're overseas is a bit challenging. Unless you can go there yourself, hiring a wedding planner is the best way of making your wedding uber special.
Another alternative is by booking a wedding package from a luxury hotel or a beach resort. This will ensure that everything is taken care of and all you have to do is show up at the wedding.
Free Wedding
Giveaways + Sweepstakes
Enter sweepstakes & giveaways and enter to win a free honeymoon when you join. New winners are announced every week!