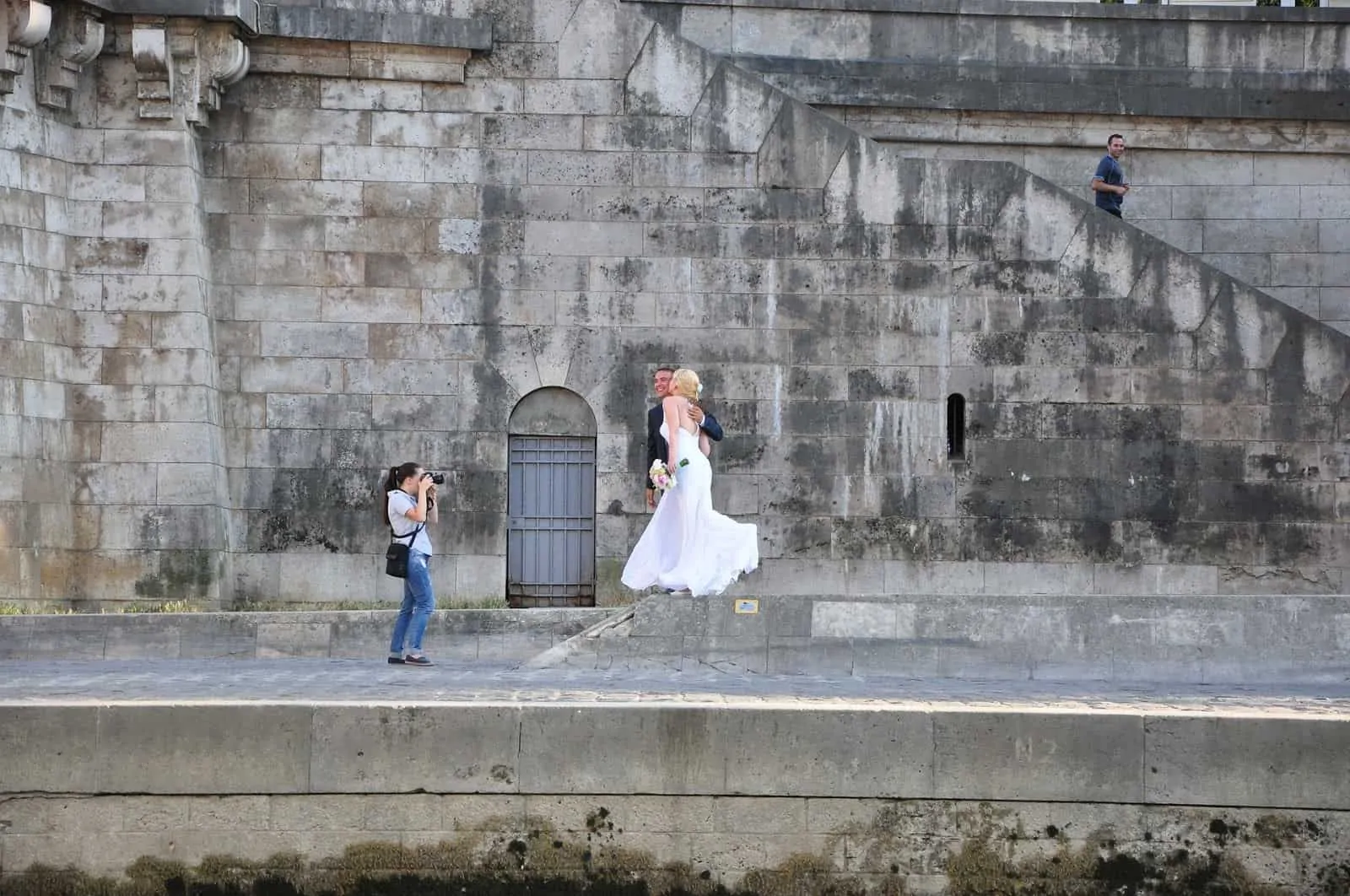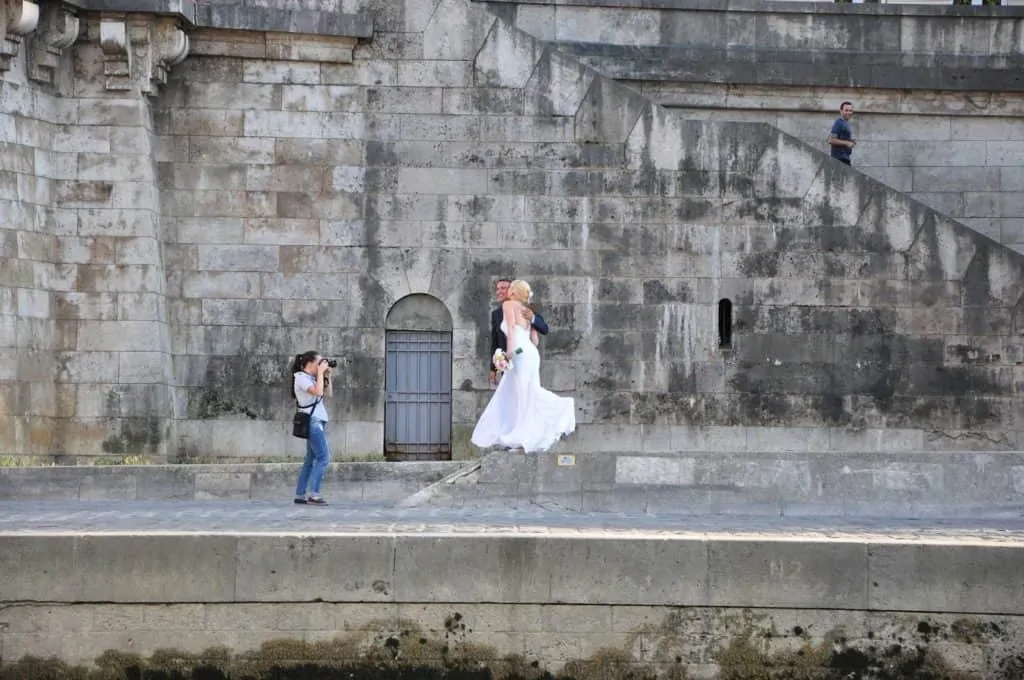 Your wedding will be a day to remember and you want the photos to express all the emotion and joy you experienced at the time. It's worth investing a little money in your wedding photography as it's something you're likely to treasure for the rest of your life. Spend a little time planning a style and theme as well, and don't forget to factor in the light for outdoor photos. With a bit of organization, you can plan the perfect wedding photos. Listen to your photographer's opinion. They're experienced professionals and will be able to provide you with some useful insights. Don't forget to take care of them on the day as well. Here are ten tips for the perfect wedding photos.
Invest in the best photographers
It's important to spend some time looking for the best wedding photographers for you. Social media is a great tool. Look up the photographers you're interested in using and browse through their portfolios. You should be able to gauge their talent and style, and whether their approach is suitable for your wedding. Shop around a little and speak to your friends and family for recommendations. Compare the price online and see if you can get the best deal. It's not something you necessarily want to skimp on, however, as you'll likely get what you pay for.
Decide on a style or theme for your photos
You can discuss your wedding theme with your photographer and see if they have any suggestions to marry it with the appropriate style of photographs. If you have your own style ideas in mind, communicate these to your photographer ahead of time. You might prefer your wedding photos to have a softer romantic touch, contemporary style, or rustic appeal. Whichever look you choose, it's important to try to team your wedding theme with the right photography style, so you get the best results overall.
Prepare the scene for your "getting ready" photos
While you're busy putting on your best attire for the big day, you'll ideally want your photographer going around taking pictures. It's important to remember to tidy up the rooms you're getting in ready in, however, and dress the scene. You can still make it look natural and not too posed, but you don't want empty suitcases or other mess on the floor in the background, for example.
Take your time walking down the aisle
When you're walking down the aisle, take your time, and leave some space between the bride and the bridesmaids. This will give your photographer the opportunity to take more pictures of this magical moment. They'll also be able to zoom in on each of the bridesmaids and get a few extra shots. You don't want to rush this part, as it's a great opportunity to get plenty of photos of the wedding party and guests as they react to the bride approaching.
Hold the first kiss
This is another moment you don't want to rush. You'll ideally want a few shots of the first kiss at the altar so that you can choose your favorites. Hold the first kiss for a few seconds rather than just having a quick peck on the cheek, try to keep it clean, however. Romance aside, but this might be a moment you want to rehearse quickly, to get an idea of what it will look like on the big day. Your photographer will be able to give you some quicks tips on how to get it right.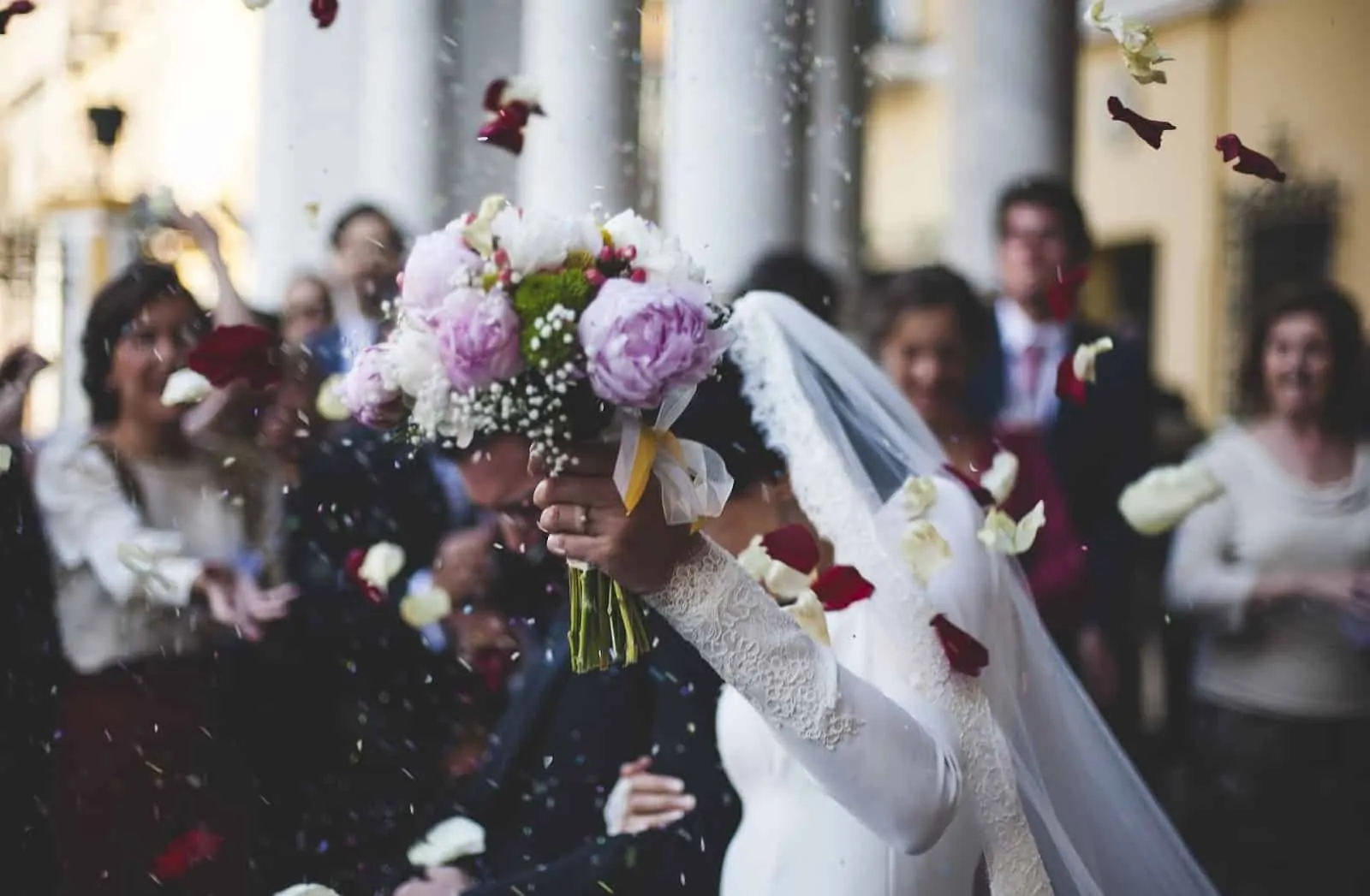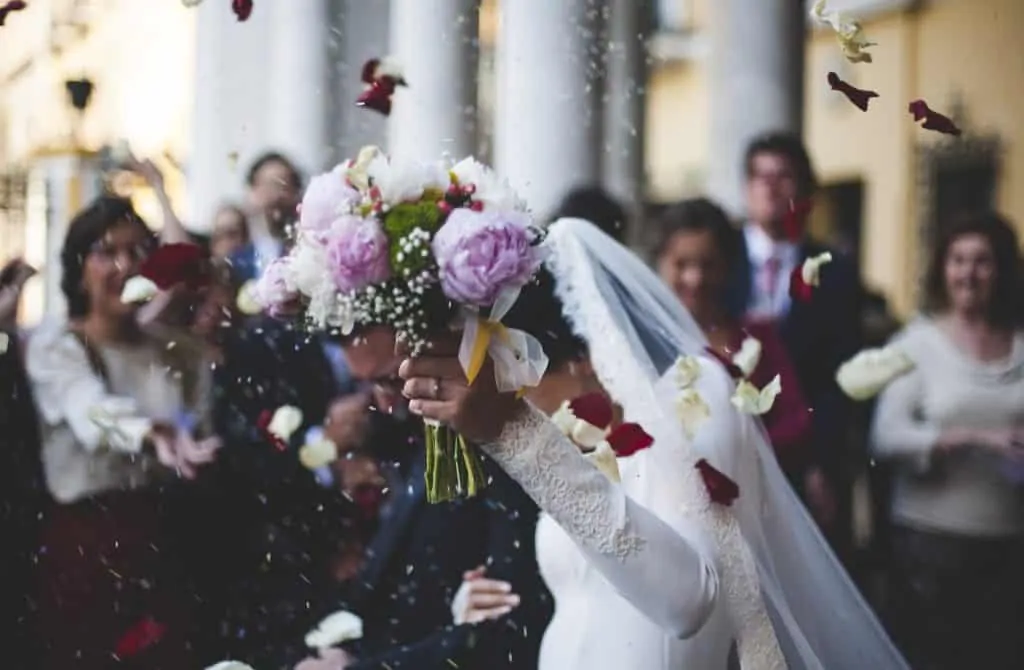 Capture the details
There are plenty of details you should try and capture in your wedding photos. After all, you've spent a lot of time and money choosing the right flowers, decorations, and other accessories for your dream wedding. Don't forget to get a shot of the bouquet, for example, and a perfect confetti photo. You can rely on your photographer as they will have the experience and know-how to get all the details, but give them a list if you prefer.
Mingling shots
One of the must-haves on your wedding photo checklist should be mingling shots of your guests. The best way for your photographer to get more natural photos is if you make sure you take your time at the reception before the meal. This is one of the best moments for photographs. You can get a mix of posed shots and candid ones.
Listen to your photographer
Your photographer is a trained and experienced professional so listen to their ideas and suggestions. You don't have to always agree, but they'll have the knowledge and expertise to provide you with some helpful insights. Try to maintain a good professional relationship with them and also connect on a personal level. It'll be a lot more fun on the day if you all get along. Trust your photographer as it's their job to make you happy, and get the best photos possible.
Get the right light
Think about where you want to take outdoor photos and at what time of day. Keep an eye on the sunset times where you are so that you can get the most flattering light for both yourselves and the scenery. Your photographer will be able to advise you on this. The light and setting should ideally also tie in with the theme of your wedding, whether it's seasonal or during the holidays. Winter photos can be beautiful during the Christmas period, for example, but remember it will get darker earlier.
Take care of your photographer
Your photographer will be working hard trying to get the best photos for you. Although it's what you're paying them for, it's a nice gesture to take good care of them on the day. Offer them coffee or tea or other refreshments, as it's a long day. Don't order them around too much. Always aim to treat them with respect and maintain good communication when discussing your ideas. By working together and having fun at the same time, you'll be able to get the perfect wedding photos.
Free Wedding
Giveaways + Sweepstakes
Enter sweepstakes & giveaways and enter to win a free honeymoon when you join. New winners are announced every week!