Top 10 ways to include trees in your Wedding – The "Natural" Way
Did you know that trees are the longest living organisms on earth?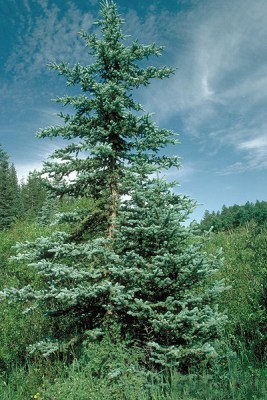 One (a single) tree produces up to 260 pounds of oxygen a year. That is more
than enough to supply oxygen to a family of four people. Make that a few
thousand trees, and you've got an oxygen supply for a whole town.
Over the course of 50 years, a single tree can generate $31,250 of oxygen,
provide $62,000 worth of air pollution control, recycle $37,500 worth of
water, and control $31,500 worth of soil erosion.
Going green, with trees, is an inspiring way to make your wedding day
unforgettable. Share with your friends and family just how easy, fun, and
beautiful a sustainable lifestyle can be. Learn how to incorporate trees in your wedding with some ideas from Tree Beginnings online store.
1 . Give guests the greenest favor of all: live tree saplings! Guest can plant them after the wedding and have a great memory!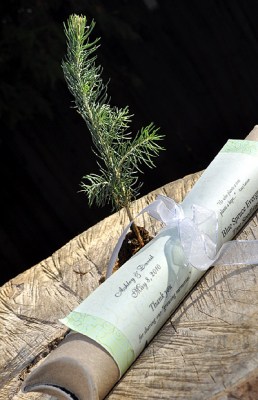 2. 'Tree seeds' in eco-friendly gift boxes make great versatile favors. A terra cotta clay or bio pot is nestled inside the box with a soil pellet and your choice of tree seed packet. Guests can plant the seeds and watch their tree grow!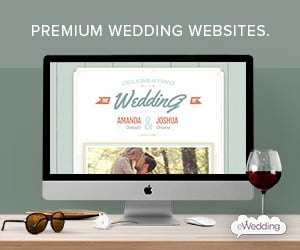 3. Earth friendly 'tree seed' packets make great wedding favors and come in a variety of colors and designs. They come
complete, with growing instructions.
4. Tree seeds embedded in biodegradable handmade paper cards make
incredibly unique gifts. They are 100% plantable and are extremely "green"
5. Go the natural route with tree centerpieces. Grow your own or visit a
local nursery for a 3-4 year old mini-evergreen tree. Place them in a decorative pot and
these are powerful "green" symbols of a sustainable lifestyle. You can even decorate the tree with flowers to add to your wedding decor.
6. Use small planted trees as your escort cards for the reception. Write their name and table number on the pot or attach an eco friendly place card to direct them.  The guests will know where to find their seat and have a great favor to take home with them. This will also add to your decor.
7. "Fall in Love" tree seed favors are a great addition to your wedding day. You can personalize these with your names and wedding
date.  These eco-friendly seed wedding packet favors are a favorite for earth-conscious couples.
8. Decorate your reception venue with rented live trees from a local nursery
or garden center. What a socially conscious way to support local business
and bring the outdoors in any time of year. You could also purchase some bigger trees and then plant them after the big day!
9.Utilize one bigger tree to hang your place cards from.  Guests will have fun finding their names
on the cards with their table numbers.
10. Place eco-friendly tree seed favors in a terra cotta pot at each
guest's table setting. Decorate the pot to compliment your wedding decor; your guest will love taking these home with them!
Plant a "green" wedding favor, and your wedding day memories will last a
lifetime!
Article contributed by Sheila Sheffield, Tree Beginnings Inc.
Earth-Friendly tree favors Since 1992
Free Wedding
Giveaways + Sweepstakes
Enter sweepstakes & giveaways and enter to win a free honeymoon when you join. New winners are announced every week!