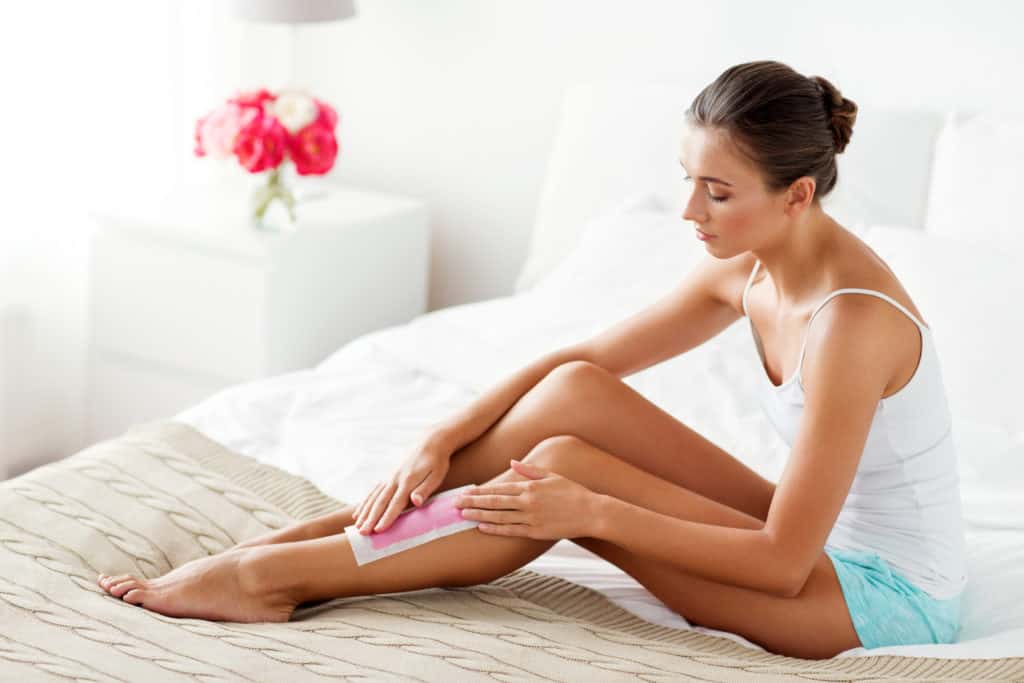 We all know how important a wedding planning timeline is, but your wedding beauty timeline deserves just as much attention. You need time to prepare your teeth, skin, hair, and nails before your big day, so having a solid plan is essential. However, you're probably on a tight budget right now, too, so you need to prioritize what you spend your money on. In this article, we'll discuss when to start your wedding beauty preparations. We'll also discuss where you should invest some money by paying a pro, and what you can do yourself. Feel free to adjust this wedding beauty timeline to suit your needs.
Six Months Before the Big Day
Now's the time to decide if you want to invest in laser hair removal because it will take about six sessions per area and you have to wait about two to four weeks between sessions. If you don't want to have to think about waxing or shaving for your big day and on your honeymoon, then it's worth the money, but this is definitely one area where you can save money by doing it yourself.

It takes time to get your skin looking its best, especially if you're dealing with acne or scarring. A solid

K-Beauty skin care routine

is the best way to get your skin looking clear, smooth, and youthful for your big day. The routine is customizable, based on your needs, and it's something you can do at home on a budget. Experiment with various K-Beauty masks and at-home peels to see which ones give you the best results. There's no need to fork out the money for a dermatologist unless you're dealing with a serious skin condition like cystic acne or psoriasis.

If you're planning on trying out a new hairstyle, highlights, or a new hair color for the big day, go ahead and do it now. That way you'll have plenty of time to experiment or switch back if you don't like it. This is one area where you should invest some money and work with a pro.

This is the time to clean up your diet, especially if you want to lose a few pounds before the wedding. Focus on eating more fruits and vegetables and eliminate sugar, salt, and processed foods. Drink plenty of water each day and start taking a vitamin supplement. Taking these steps will help to clear up your skin, strengthen your nails, and make your hair healthier while giving you extra energy and helping you cope with stress.

Make a fitness plan and stick to it. You don't have to spend the money to join a gym, either. Instead, choose an activity you enjoy so you won't be tempted to skip it. It could be dancing, swimming, running, walking, yoga, or anything else that gets you moving. Exercise boosts endorphins to help you cope with stress, keep you healthy and maintains a healthy weight.
Three Months Before the Big Day
If you want to save some big bucks by doing your own hair and makeup for your wedding, now is the time to start practicing your look. If you're going to hire a pro, schedule a trial session this month. Either way, this will give you time to tweak your look so it's just the way you want it. Be sure to have someone take photos of you with your wedding hair and makeup so you can see how it's going to look in pictures.

If you want a faux-glow for your big day, now's the time to start experimenting. It can take quite a bit of trial and error to find just the right

self-tanning

product and application technique if you want to do it yourself. You can also get a spray tan at a local salon for a pretty fair price, but it's a good idea to give it a trial run to make sure you like how it comes out.

Spend the money to get your brows shaped by a pro, even if you normally do them yourself. A pro will be able to make recommendations based on your face shape. Once you've had them done at the salon, you can easily save some money by maintaining them yourself.

If you haven't had your teeth cleaned in a while, invest in a visit to your dentist. Now's the time to begin using an at-home teeth whitening product, too. Whitening toothpaste and strips are very affordable and can produce great results.
One Month Before Your Big Day
If you're doing your own hair and makeup, keep practicing it so it's second nature when the time comes.

Begin applying your self-tanner regularly to build up an even base tan that will last through the big day and your honeymoon.

Don't add any new products to your skincare or beauty routine at this point. If you have a reaction or breakout now, it may not be cleared up before your wedding.
Two Weeks Before Your Big Day
Have your hair trimmed and touch up your color now so it has time to settle, but still looks fresh for your wedding day.

Decide on your nail color. If you're going to have your nails done professionally, go ahead and do a trial run now so you can experiment with colors. Once you find the perfect color, buy your own bottle, just in case the salon runs out. You can save some money by doing your nails at home, just be sure you practice ahead of time and choose a polish that holds up well against chipping and peeling.
One Week Before Your Big Day
Do a deep conditioning treatment on your hair so it's shiny and soft for the big day.

If you're going to be having any waxing done (or doing it yourself), do it now, just in case there's some irritation.

Do your final faux-tan three days before the wedding so you have time to fix it if it comes out streaky. Don't be tempted to do it the morning off because you don't want tanner rubbing off on your dress.
The Day Before Your Big Day
Try to get a good night's sleep, so you're feeling and looking your best.

Shampoo and condition your hair now.

Don't do it the morning of

because super clean hair doesn't hold a style well.

Do your manicure and pedicure today. It will be tough to sit still and let them dry on the morning of.
Every bride wants to look amazing on her wedding day, but there's no reason you have to go broke getting there. If you start early, you can practice the things you don't normally do so that you'll be a pro by the time your big day comes along. Just remember to take time to make some memories and enjoy the process!
Free Wedding
Giveaways + Sweepstakes
Enter sweepstakes & giveaways and enter to win a free honeymoon when you join. New winners are announced every week!