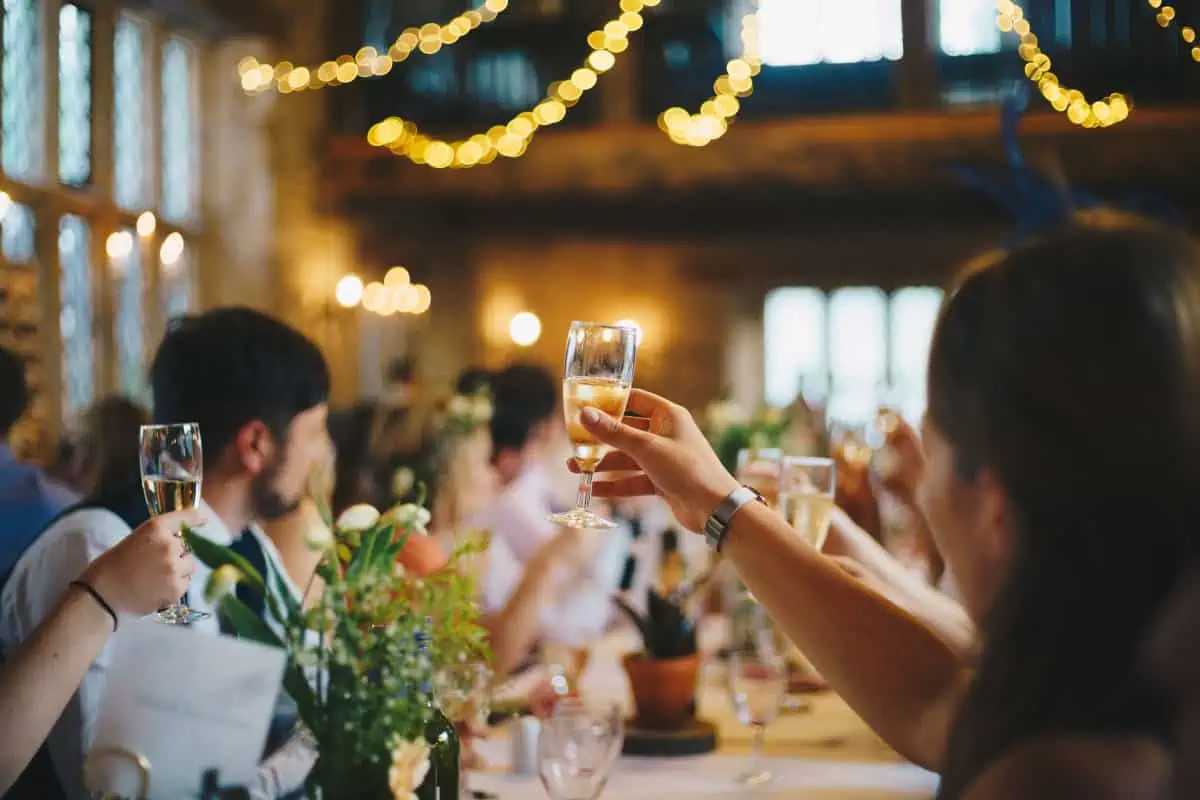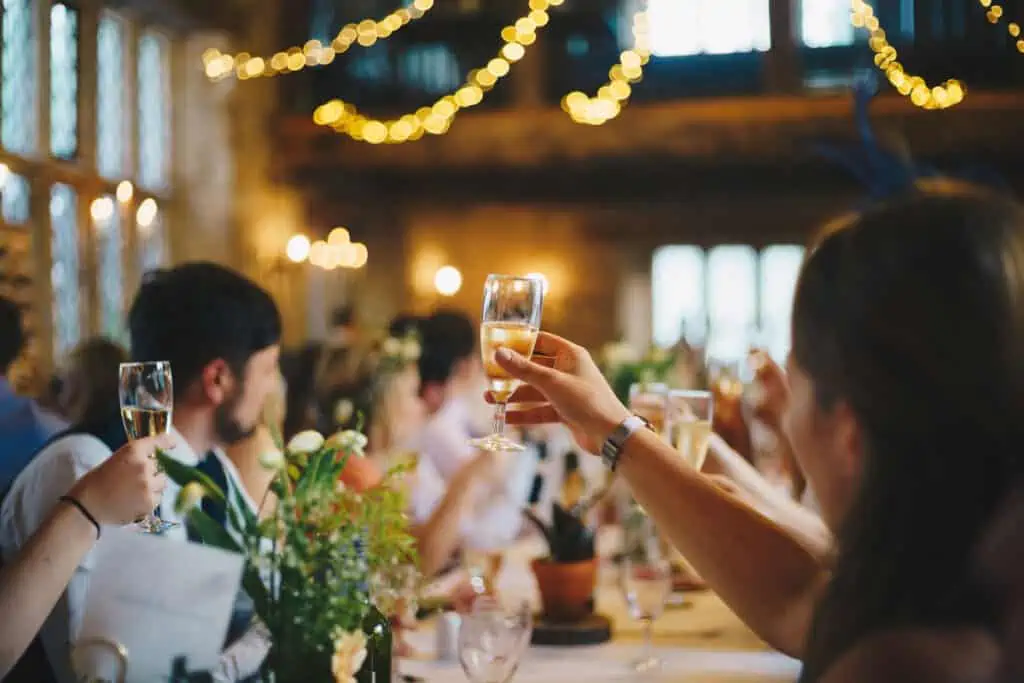 For many people, it may be hard to imagine a wedding without the perfect surroundings that ideally match their vision of this special day. That's why taking time to understand how to select a wedding venue is a key part of the whole wedding planning process. Whether you've been dreaming about a destination wedding at a tropical resort, or you prefer to go with a party in a converted garage, it's crucial that you settle on a venue before you even start planning anything else.
When it comes to wedding venues, there is no one-size-fits-all solution, so finding the right one might not be that easy, especially since it will set the whole wedding's tone, which is why choosing your site wisely is absolutely imperative.
To help you get your head around it, we present you with some of the best wedding venue ideas – who knows, maybe there's your dream one among them!
Garage Wedding
When you decide to host your wedding at home, but its size and the available space are too limiting, you can turn to your garage instead. It's a big open space that you can treat like a blank canvas, waiting for your creative ideas.
For starters, to ensure everyone's safety, check if any mechanisms, especially the garage doors, are working properly. As stated by a1garage.com experts, a lot of issues can go unnoticed or seem like a minor problem but can actually pose a serious threat to your and your guests' health or even life. As such, it's recommended to have a professional take a look.
Then, it's crucial that you clean out the garage to have a wide-open, clutter-free space. After everything is sparkling clean, it's time to set up chairs, lay down an aisle runner, and add strands of warm lights. You can also decorate your garage with greenery, such as wreaths or floral swags. Don't forget about the front of the garage and your yard!
If you want something even more unique and creative, you can consider getting married in a parking garage or a parking lot. Not only does it offer plenty of space and potentially interesting views, but it's a raw, unconventional space that, when cleaned and decorated, will leave all your guests in awe.
Barn Wedding
Old barns that have been converted into wedding venues make for stunningly rustic yet luxurious places that are perfect for that idyllic, cottagecore wedding of your dreams. Often, these venues are located in beautiful countryside or nestled near forests, lakes, or among picturesque meadows and fields. You can find spaces that are full of natural wood that dates back a hundred years ago or even more, or choose something modern with the wooden beams painted white and the whole space renovated to serve as a perfect wedding venue for every season.
Because of the size, converted barns are perfect for big and lavish weddings, but with the right planning and smart use of space, you can also organize something smaller without the barn feeling empty. Depending on the state of your chosen barn and the local climate, you might be able to only throw a spring or summer wedding, but finding year-round barn venues shouldn't be too hard.
Barns look beautiful when they're explicitly decorated for a wedding, they offer a ton of space for dancing and moving around and the possibility to roam both outside and inside. On top of that, many barn venues offer more things to enjoy, such as fire pits, garden paths, animals, or yard games.
Beach Wedding
The ocean in the background, the delightful sea breeze, the rays of warm sun beaming off the ocean waves… Few things can beat the romantic setting that beach weddings offer. That's why, if you've always dreamed of burying your feet in the sand while saying "I do," there's no reason why you shouldn't choose to have a beach wedding.
Depending on your budget, you don't have to limit yourself to your home state or even your home country. You can visit Hawaii or Florida for a stunning wedding in an oceanfront venue, or you can travel to a tropical island and have your ceremony organized near a resort in Bali. Beach weddings are considered to be ideal for a smaller number of guests, but there are plenty of places that offer up to 300 seats, so in general, everything depends on how much you're willing to spend on the whole wedding.
Rooftop Wedding
A rooftop wedding might sound like something straight out of the wildest dreams, but in fact, it's a very down-to-earth choice that's becoming more and more popular among couples that aim to enjoy gorgeous views during their wedding and want to have some gorgeous pictures taken.
Rooftop venues offer a sophisticated atmosphere along with an incredibly intimate setting. An average venue of this kind should sit around 50 guests, but if your guest list is a little longer, you should be able to find a bigger space. It's a straightforward and budget-friendly solution, especially if you don't want to have to travel out of the city and prefer to have everyone stay at a local hotel, so all they have to do to get to the party is cross the street and take the elevator ride to the highest floor.
Final Word
There are many factors you need to take into consideration before choosing your perfect wedding venue. Luckily, with so many options available these days, finding the right location should not be a problem. When you set the date, decide what wedding style you want to go with and how many guests are on your final list, you can choose between a simple yet incredibly unique garage wedding, a stunning barn ceremony, a picturesque beach location, or a cool and modern wedding party on the rooftop of a trendy hotel.
When touring different wedding venues and exploring your possibilities, keep in mind that you can ask the venue coordinator as many questions as possible and make sure that you leave without any doubts. Good luck and don't forget to have fun!
Free Wedding
Giveaways + Sweepstakes
Enter sweepstakes & giveaways and enter to win a free honeymoon when you join. New winners are announced every week!