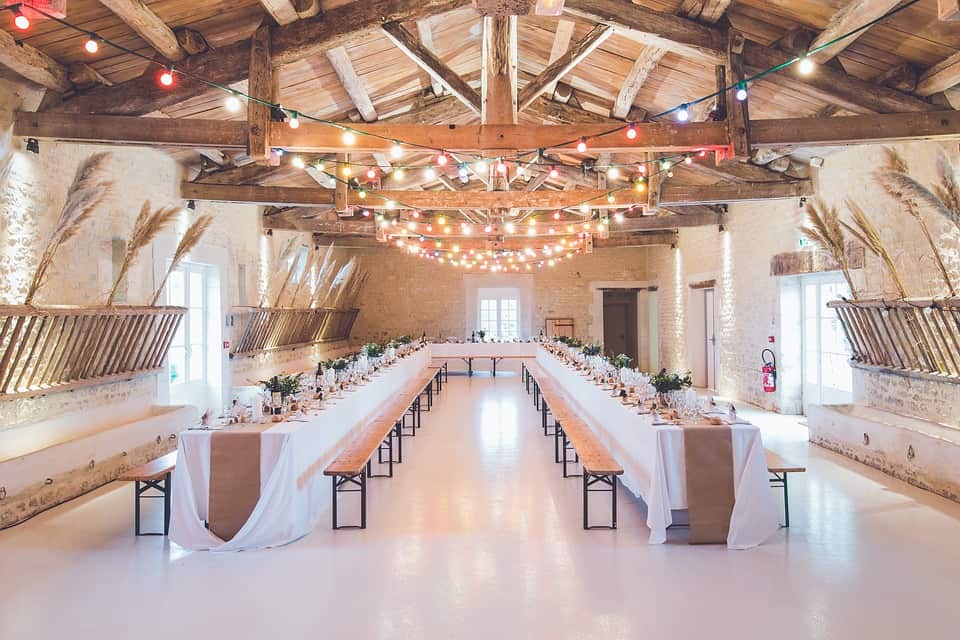 When you think about the wedding day that you are planning, what do you think is the most important feature? I'm sure that most people will answer that it's the wedding venue. After all, this is the space where you will host your guests and where your ceremony will take place. It needs to be a space that appeals to your vision for the big day, and also one that will accommodate as many of your needs and wants as possible. That's a lot to ask of a venue, which can make finding the perfect one quite tricky. To help you out, though, here is a list of features that your ideal wedding venue needs to have.
Plenty Of Space
First of all, you need to consider your guest list and how many people your venue needs to cater for. It needs to be sizeable enough to fit everyone in. If you have quite a large guest list, you will probably be better off looking at the likes of Clevedon Hall. Some smaller venues might not be able to accommodate a lot of guests, because of their strict fire and safety regulations. Don't think that you will be able to get a cheaper small venue and squeeze in a handful of extra guests – that could get you and the venue into a lot of trouble.
A Reasonable Price Tag
You also need to make sure that the venue is well within your budget. It can be very easy to overspend on a venue, and this is something that you need to try to avoid at all costs. If you do end up overspending, your budget will be strained in other areas, like the catering and wedding band.
A Top Location
It's also important that you consider the location of the venue before you book it. You should consider how easy it will be for your guests to get there. If it is in quite a remote location, it might be a good idea to hire a coach or other form of transport to make it more convenient for all your guests. However, you need to bear in mind that this will be an extra expense.
Availability
Don't get your heart set on a venue before finding out whether it is available or not. If you do find the perfect venue, you should find out if it is free on your chosen day before you go to book it. This should save you the disappointment of trying to hire a booked venue.
Package Options
If you would like some help in organizing the whole day, you might want to find a venue that offers packages. For instance, some venues will cater a wedding breakfast, offer the option of an evening party and also provide you with some guest accommodation for a set price. If you like the sound of this, you will need to find a venue that offers wedding packages.
Hopefully, all of these tips make it even easier to find your ideal wedding venue!
Free Wedding
Giveaways + Sweepstakes
Enter sweepstakes & giveaways and enter to win a free honeymoon when you join. New winners are announced every week!