You've finally found your soulmate and are planning your wedding day. Your dress, shoes, and makeup are sorted, but what about your hair? As an important element of your overall look, you'll want your wedding day hair to be just right. Luckily, Zala hair extensions are here to help you pull off any look you want!
With Zala Remy hair extensions, you can have the perfect bridal hairstyle without a hassle. But do you actually need bridal hair extensions? If so, what are the best extensions for wedding days, you ask? Let's look at everything you want to know about human hair extensions for weddings.
Signs You Need to Get Wedding Hair Extensions
Let's face it, not all of us are blessed with thick, long locks. If your hair is on the thin side or if it lacks length or volume, hair extensions have your back. The best hair extensions for wedding day are always made from real human hair, such as Remy hair by world-renowned brand Zala.
High-quality, 100% Remy extensions will give you the confidence to strut down the aisle with gorgeous locks that look and feel natural. Hair extensions make your tresses longer, fuller, and thicker on the spot, allowing you to wear virtually any hairstyle on your big day.
You may also need hair extensions if your hair is long or thicker but won't cooperate. For example, if you have a hair texture that doesn't allow you to pull your locks into certain styles, you may want to try those styles with hair extensions.
When to Get Hair Extensions
Timing is key when it comes to getting hair extensions for your wedding day. You don't want to be scrambling for extensions on your wedding day! So, it's always a good idea to give yourself plenty of time to find the perfect extensions for you. Try them beforehand; this way, you'll have enough time to get used to them and play around with different wedding hairstyles to find the perfect one for your big day.
Ideally, it would help if you aimed to try your hair extensions at least a month or two before your wedding day. This holds true especially if you want to wear semi-permanent types of extensions like tape-ins. This way, you'll have enough time to determine whether you want to wear wedding hair extensions and what hairstyle would look best.
Types of Zala Wedding Hair Extensions to Consider
Zala is a leading hair extensions brand that offers high-quality hair extensions at reasonable prices. Their extensions are double-drawn and triple-wefted, meaning each piece has more hair strands in it, and each strand is thicker from top to bottom.
Here are some of the best wedding hair extensions by Zala.
Clip-in Extensions: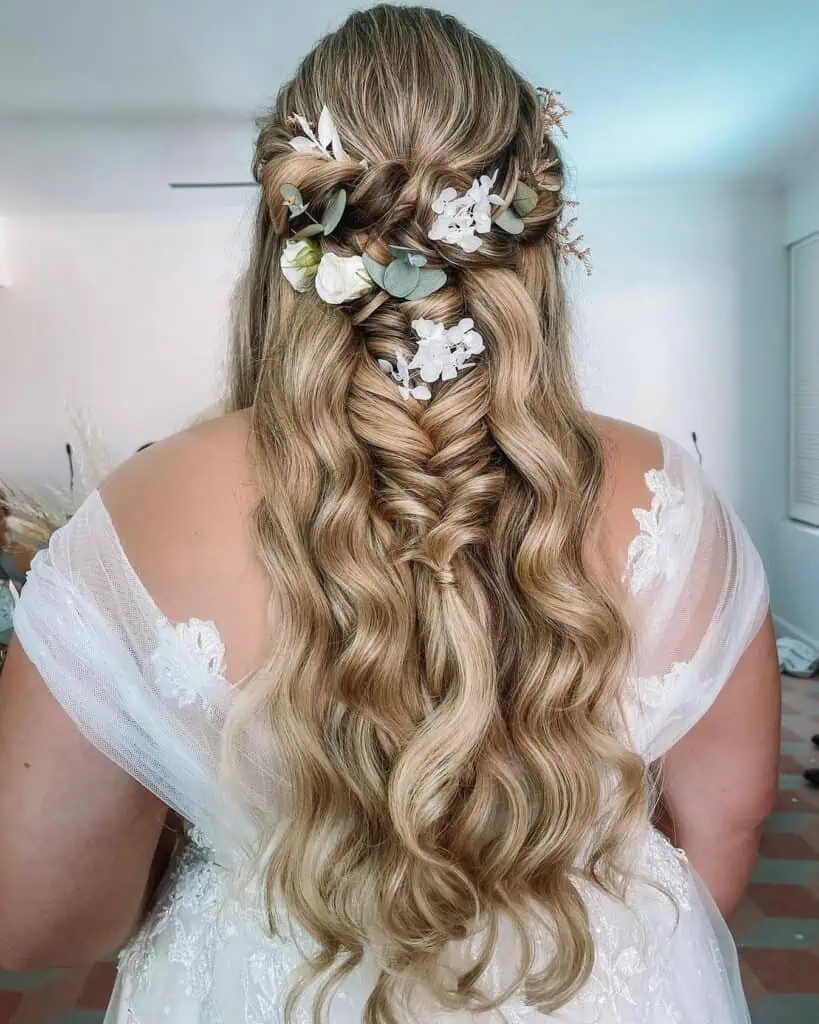 These are perfect if you want to add length, volume, or thickness to your locks without a permanent or semi-permanent commitment to extensions. Clip-ins are super easy to install, remove, and reinstall. Each extension has tiny, silicone-coated clips at the base that hold it securely to your hair.
You can wear clip-in extensions on your wedding day and then take them out afterward. Plus, you can wear them daily if you want to sport gorgeous hair without a break. The best part? You don't necessarily need to go to a stylist to install clip-in extensions because, with a little practice, you can install them yourself.
Tape-in Extensions: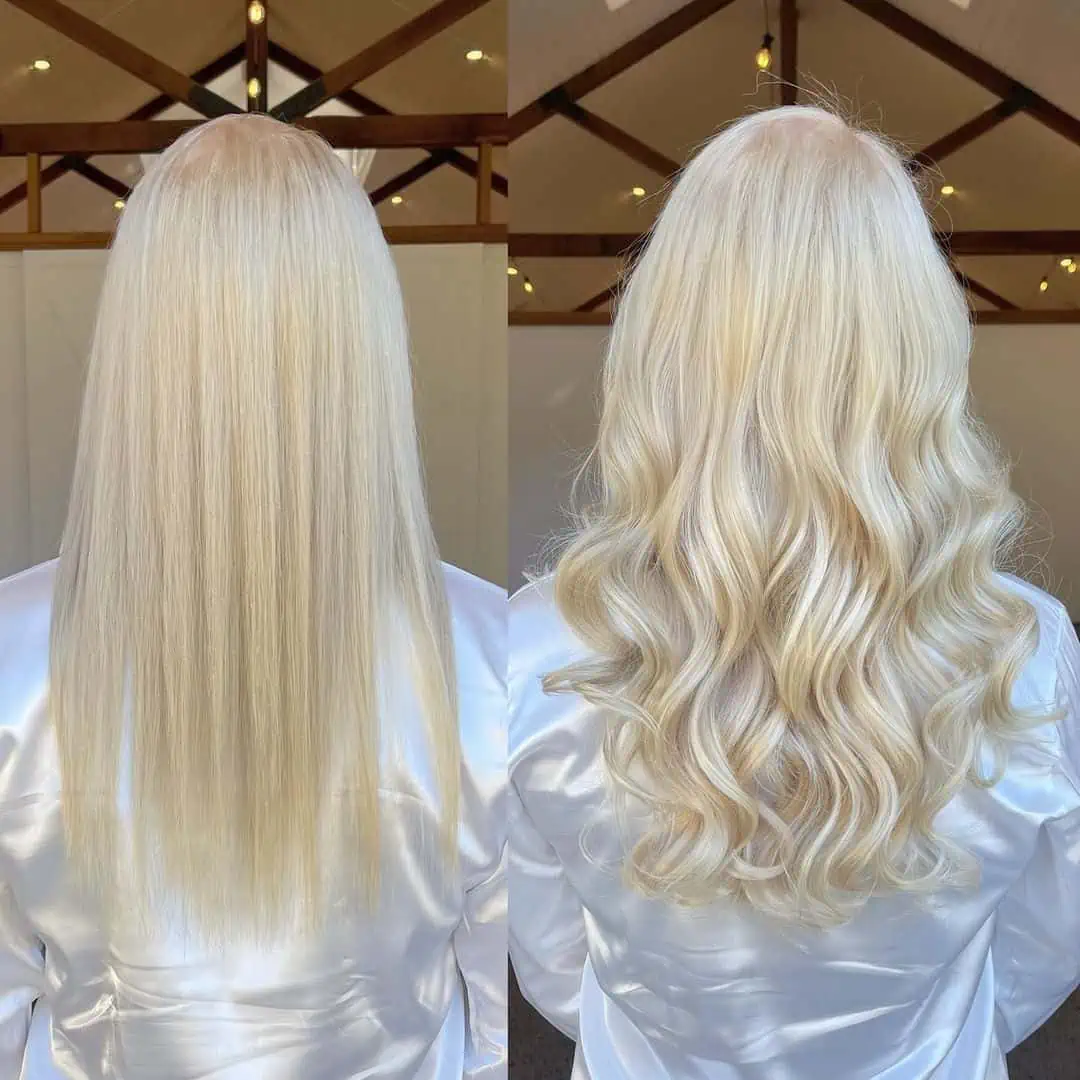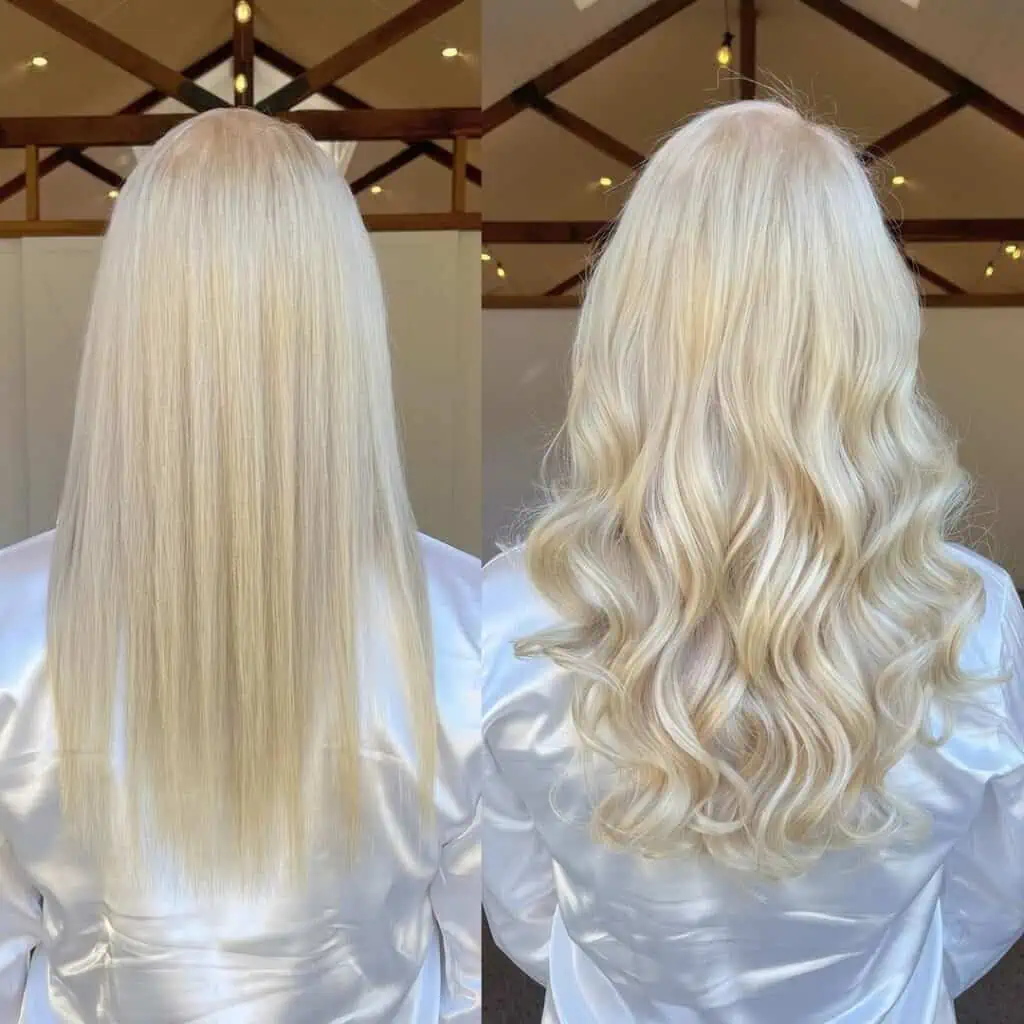 These semi-permanent extensions are ideal if you want to feel more comfortable on your big day. This is an excellent option if you want to wear extensions for many weeks without taking them out. These extensions come with a pre-installed tape adhesive at the base. The tape is so invisible it can easily be hidden within your hair.
Halo extensions: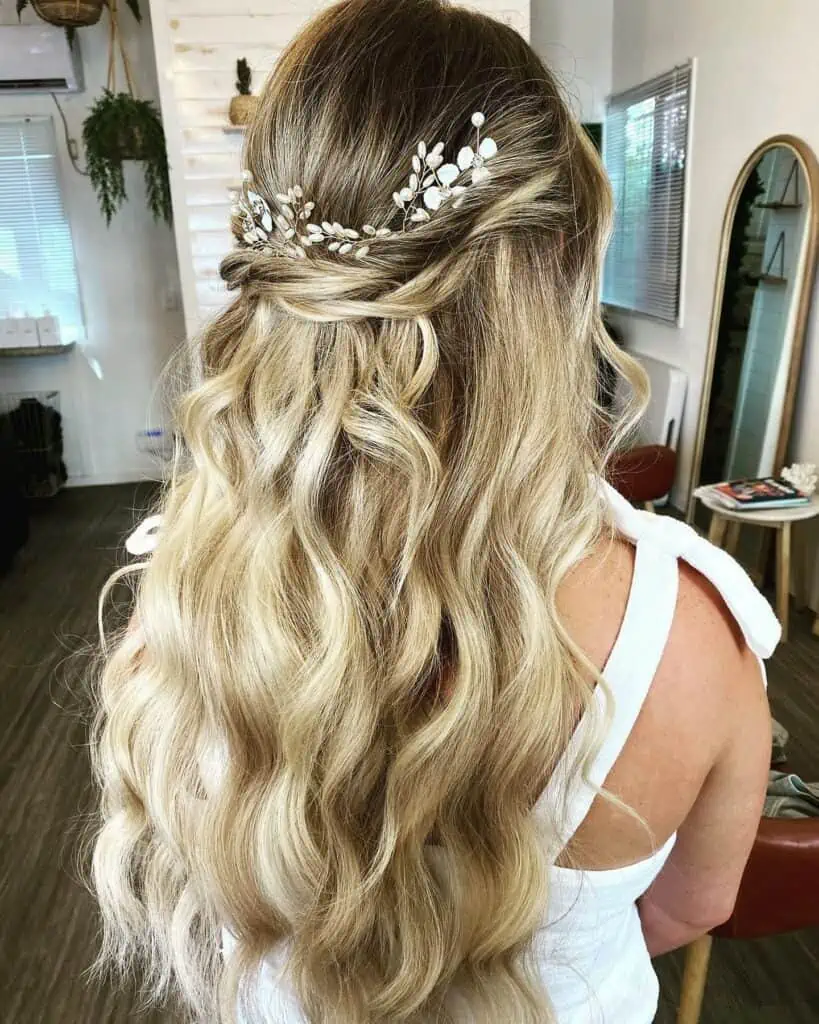 Halo extensions are best for brides with thinner or very short hair. What's more, it's an excellent choice if you're short on time or want a quick or easy solution. A Halo extension is basically a single, large hair piece with an invisible round wire that holds it securely on your head instead of attaching to your hair. It sits on your head like a Halo, making your hair fuller, longer, and thicker in seconds.
Ponytail Extensions: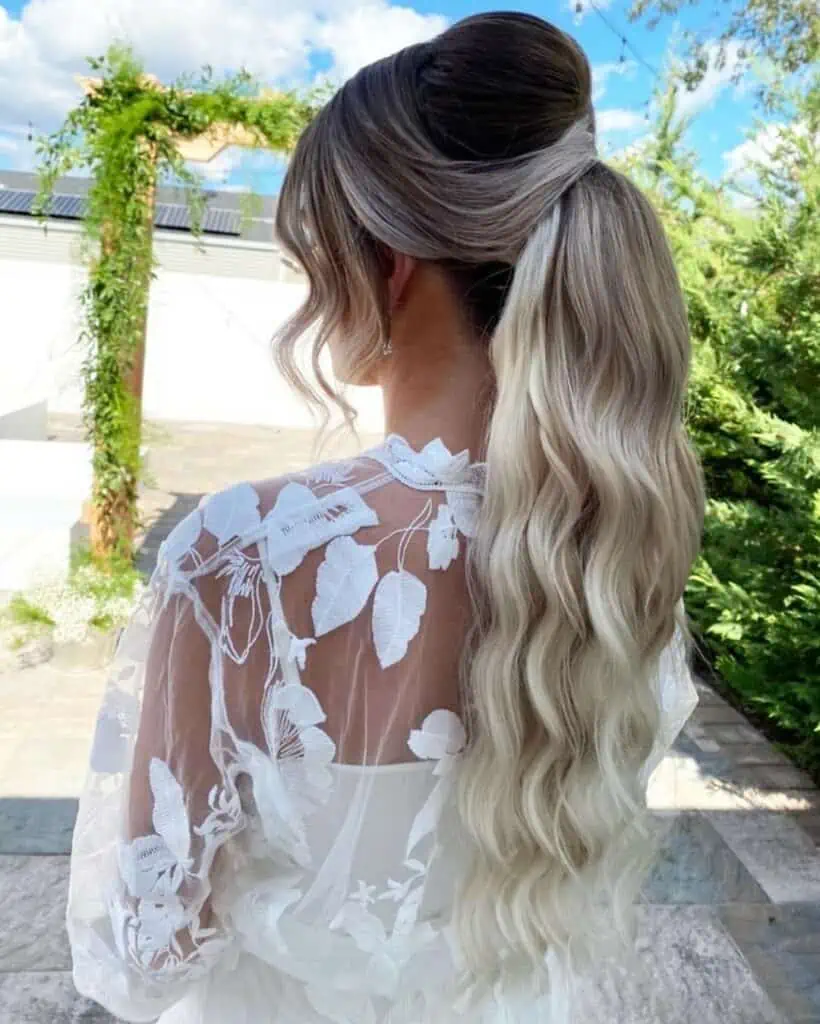 If you want to pull your hair into a ponytail for your wedding day, this hair extension is the best option for you. Zala ponytail extensions will give your ponytail a more elegant and dramatic look, thanks to the added volume and thickness. They're super easy to install, and you can style them in different ways to achieve your desired look.
Weave-in Extensions:
This is a more permanent option where extensions are sewn into your natural hair. Weave-ins require professional installation and are ideal for wearing your locks in an updo or braided style. Plus, the looks achieved with this type of extension can last for months. They're great for a bride who wants to channel her inner Beyoncé on her big day!
Coloring Your Zala Hair Extensions
If you're worried about the color of your hair extensions not matching your natural hair color, fear not! Zala extensions are available in a wide range of colors, so you can rest assured you'll find a matching shade. The best thing is that you can also dye Zala extensions just like your own hair to match your hair perfectly. But it's best to seek the help of a professional stylist to ensure the coloring is done correctly.
Free Wedding
Giveaways + Sweepstakes
Enter sweepstakes & giveaways and enter to win a free honeymoon when you join. New winners are announced every week!