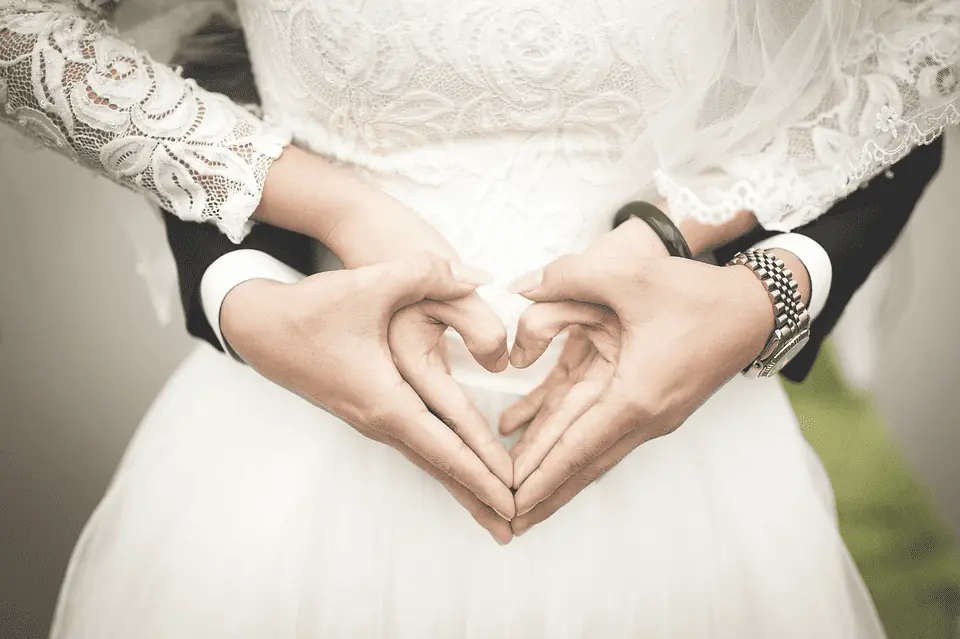 The Magnolia State is a charming southern state with a rich history and breathtaking natural beauty. It offers a wide range of wedding venues that can make your dream wedding a reality. From historic mansions to rustic barns, Mississippi has it all.
Here are some fantastic locations for your dream wedding.
1. Cedar Ridge Events – Jackson
Cedar Ridge Events is a luxurious, modern wedding venue in Jackson, Mississippi. The venue offers indoor and outdoor spaces that accommodate up to 500 guests.
The outdoor ceremony site is surrounded by mature trees and features a beautiful pergola. It is the perfect setting for exchanging vows.
The indoor reception area is spacious and features a modern and elegant design. The floor-to ceiling windows offer natural light and stunning views of the surrounding countryside.
Cedar Ridge Events provides a full-service experience. You can enjoy an experienced team of event planners and caterers. They help make your special day seamless and stress-free. The venue also offers a range of wedding packages. They can be tailored to suit your needs and budget.
2. The Venue at Southern Oaks Farm – Gulfport
The Venue at Southern Oaks Farm is charming and rustic. It is conveniently located in Gulfport, Mississippi. The venue features a stunning outdoor ceremony site surrounded by towering oak trees. There is a spacious barn for receptions that can accommodate up to 300 guests.
The barn has a vintage feel with rustic chandeliers, exposed wooden beams, and wooden floors. It is the perfect setting for a country-style wedding. The Venue at Southern Oaks Farm also provides ample outdoor space. It features a covered patio area, perfect for hosting cocktail hour or outdoor games.
3. The Mill at Plein Air – Taylor
The Mill at Plein Air is a historic wedding venue in Taylor, Mississippi. It is a restored cotton mill dating back to the early 1900s. The Mill offers both indoor and outdoor spaces for weddings.
The indoor reception area features high ceilings, exposed brick walls, and vintage décor. They give off a unique and charming character.
The outdoor ceremony site has beautiful gardens, a pond, and a rustic bridge. They provide a romantic backdrop for exchanging vows. The Mill at Plein Air also offers a range of wedding packages. They can be customized to suit your preferences.
Useful Tips When Inviting Guests to Your Mississippi Wedding
There are several ways to improve your guests' experiences at your wedding. Here are a few of them.
Provide Detailed Information
Include all the relevant information your guests will need to attend your wedding. This includes the wedding date, time, and dress code. You can include this information on your wedding website or a separate card with your invitation.
If your wedding is happening outdoors, have a backup plan. Let your guests know to prepare in case of inclement weather.
Let Your Guests Know About Key Places to Visit if They're Coming for a Weekend Break
Encourage your wedding guests to know about key places to visit if they're coming for a weekend break. This information can enhance their overall experience. It enables them to make the most out of their trip.
Weddings can be time-consuming. Your guests may have limited time to explore the area. They can make the most of their time with relevant information. They get to experience some of the area's best attractions.
Information about the best places to visit can help guests plan their itinerary. They can research the attractions and plan their visit accordingly. This saves time and helps them avoid missing out on any must-see attractions. Encourage guests to experience the rhythm and soul of Mississippi's music.
Although it is mostly known for its southern hospitality, Mississippi has excellent music. There are music festivals, concerts, and events for all tastes.
Consider Dietary Restrictions
If you will serve food at your wedding, ask your guests if they have dietary restrictions or allergies. Use the information to plan your menu accordingly. Ensure that everyone can enjoy the food you're serving.
Provide Accommodations
If you have guests coming in from out of town, offer information about local accommodations. Let them know about nearby hotels, vacation rentals, or Airbnb options. You can also block off rooms at a nearby hotel and offer your guests a group rate.
Mississippi is an excellent wedding destination. It is naturally beautiful, and there are lots of fabulous venues. Being the birthplace of American music, your guests will enjoy a variety of entertainment options. With the above tips, you can give your guests an unforgettable experience.
Free Wedding
Giveaways + Sweepstakes
Enter sweepstakes & giveaways and enter to win a free honeymoon when you join. New winners are announced every week!