Planters can add a unique, natural aesthetic to any wedding. Not only do they enhance the beauty of your event with their bold colors and textures, but part of their charm lies in the fact that each one is totally unique. With a little bit of creativity and effort, you can use planters to create an inviting atmosphere for your guests as well as help bring your special day alive in unexpected ways! In this blog post, we'll show you creative ideas on how to use planters at your wedding so you can make it memorable for years to come.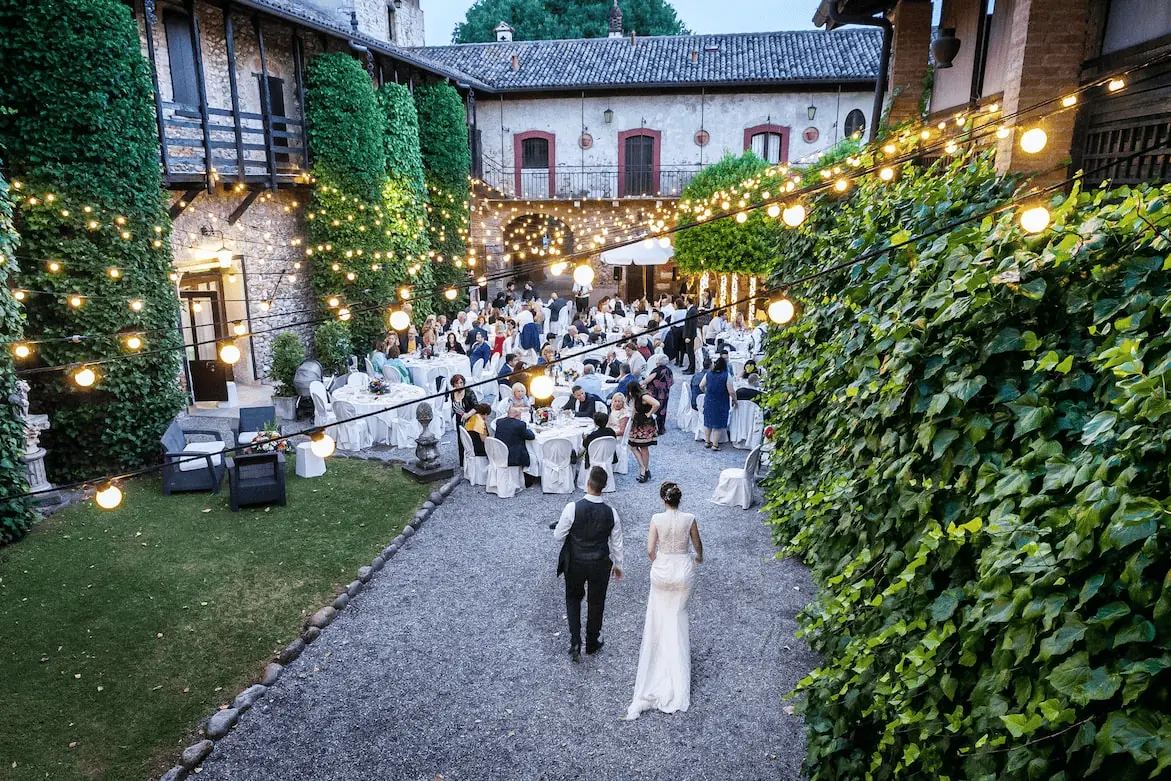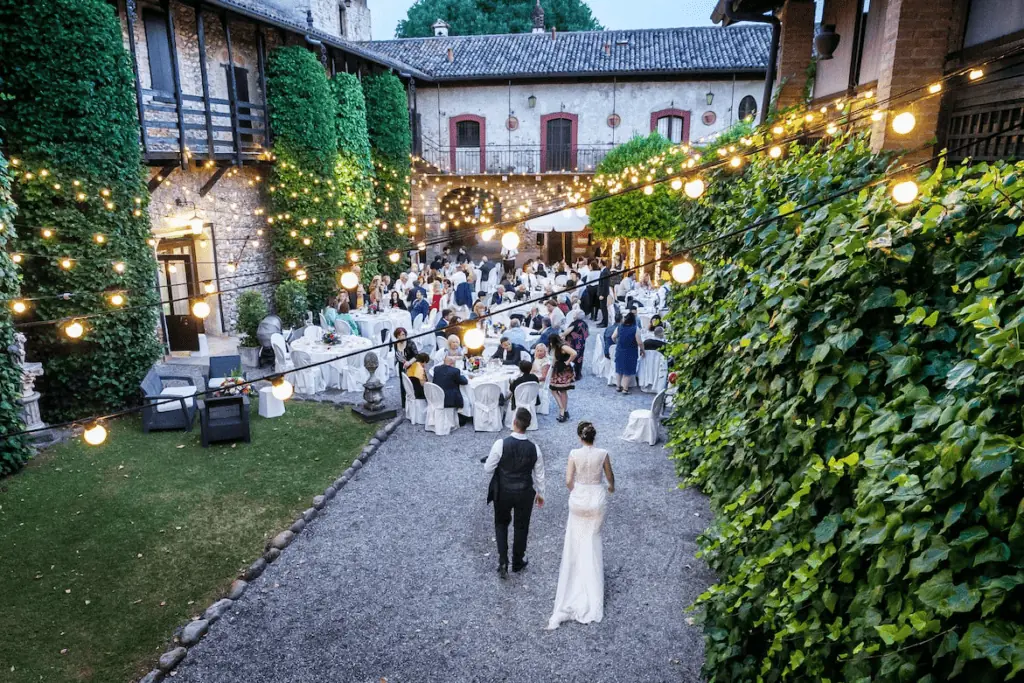 Create a Pathway with Planters
Walking down the aisle is one of the most iconic moments of a wedding ceremony – make yours even more memorable by creating a beautifully decorated pathway with planters. Imagine being surrounded by rows of colorful flowers or lush plants as you take steps toward your soon-to-be spouse. This simple yet elegant touch creates a warm and inviting atmosphere for your guests, while also allowing you to add your own personal touch by choosing the plants that resonate with you.
Not only will the pathway look stunning, but it will also create a sense of intimacy and warmth, setting the tone for a truly special occasion. By placing large outdoor planters on either side of the aisle, you can achieve this look. It's a great way to highlight the aisle and create an eye-catching focal point for the ceremony.
Make an Altar
Transform your outdoor wedding ceremony into a stunningly unique and personalized experience by adding colorful planters to create a beautiful altar. With boundless creativity and ingenuity, you can craft a customized space for the officiant and couple that is infused with your own style and personality. Choose plants that harmonize with your garden's flora, or mix and match vibrant hues for a bold display. By adding an altar that is rich in color and texture, your guests will be enchanted by the natural beauty of the space and your special day will be one to remember for years to come.
So, let your imagination run wild and create the perfect outdoor wedding altar using colorful and eye-catching planters.
Use for Decoration
Flowers and plants have been a significant part of wedding decorations for centuries. But if you're looking for a modern twist, you can't go wrong with planters. With endless possibilities, you can use them in so many ways to add a touch of nature to your big day. Hanging them on trees, placing them on tables, or even incorporating them into the aisle décor, planters are the perfect way to bring life and beauty to your wedding. From lush greenery to vibrant pops of color, planters can be filled with any flora that represents your love.
So why not add a touch of green to your special day and create a one-of-a-kind celebration that will be remembered for years to come?
Transform Empty Corners
Have some empty corners in your wedding venue? No problem! Just add planters filled with lush greenery or vibrant flowers to bring life and personality to any space. When used correctly, planters can be a great way to turn an empty corner into a beautiful focal point that will captivate your guests. Whether you're looking for a subtle touch of green or something more dramatic, planters are the perfect way to spruce up any wedding venue.
For example, if you have an outdoor reception area, line the perimeter with vibrant planters filled with a mix of colors and textures for a truly magical touch. Or you could use a variety of planters to create a rustic charm in an indoor venue. The possibilities are endless, so get creative and make your wedding day memorable!
Add Colorful Centerpieces
Are you looking to add a unique touch to your wedding? Look no further than planters! From succulents to candles, flowers, and more, planters can be used as centerpieces that make a big impact. Not only do they add color to each table setting but you can also reuse them afterwards! When choosing planters for your wedding, consider materials like wood, glass, metal, and ceramic. Depending on the style of your wedding you can go with a more traditional or modern look to make each tablescape unique. For succulents, terrariums are a great way to showcase them while adding an air of sophistication.
Additionally, candles are another great way to bring light and beauty to each table. Whether you use a set of votives in matching planters or floating candles, they will provide a romantic ambiance for your wedding.
Light up Your Reception
Imagine the scene, arriving at a wedding reception as the sun begins to set. String lights softly illuminate the path to your table, twinkling like stars overhead. The air is filled with a sense of whimsy and magic as you make your way past large planters adorned with even more glowing lights. It's as if you've stepped into a storybook world, full of romance and charm. This is the power of using string lights to light up your reception, adding an extra layer of ambiance that will make your guests feel like they've been transported to a fairytale realm.
Whether it's the soft glow they cast on the faces of your loved ones or the way they illuminate the beautiful details you've put so much thought into, string lights are the perfect way to make your nighttime reception shine.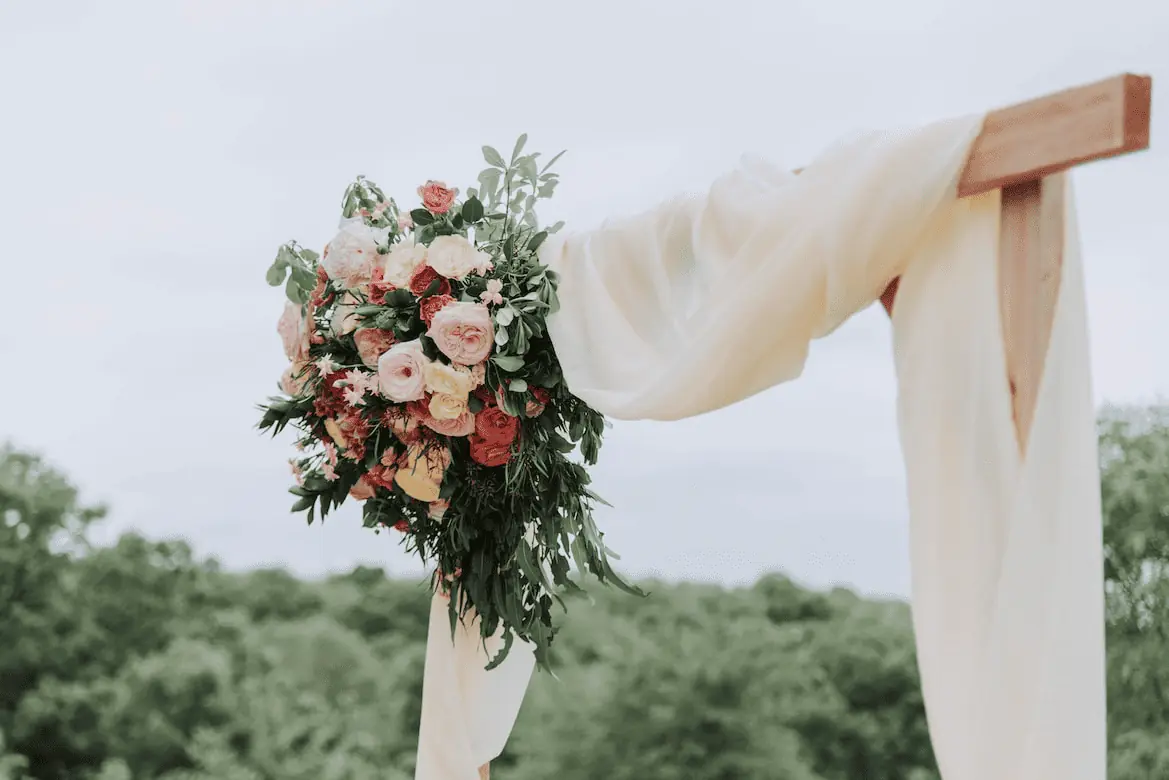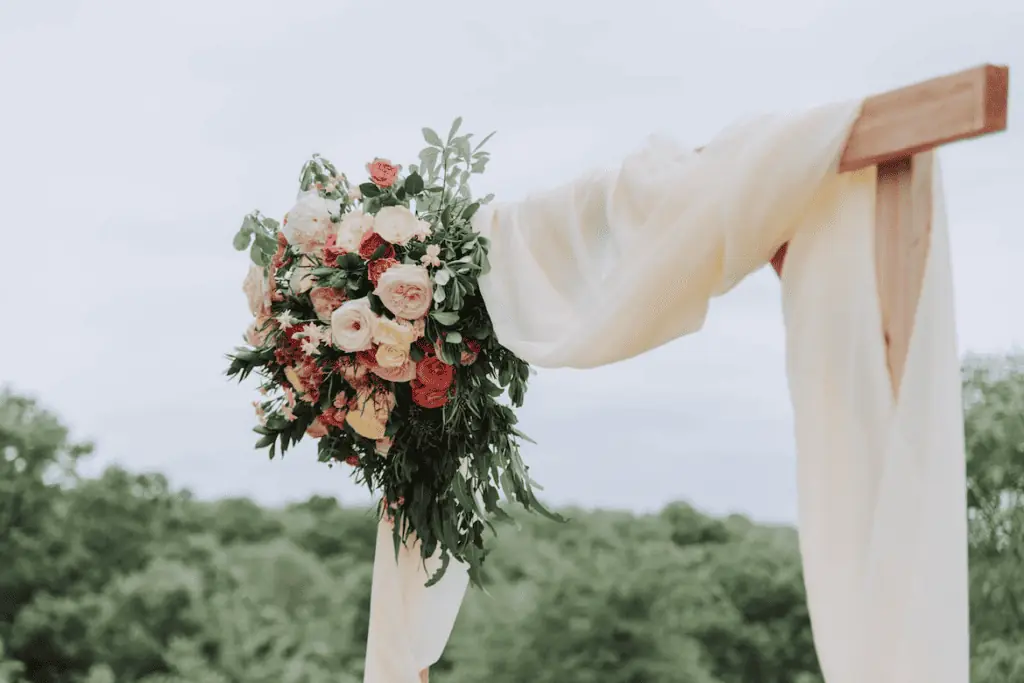 Why limit yourself to traditional wedding décor when you can create something truly special with planters of all shapes and sizes? Use them for both the ceremony and reception decorations, adorn the aisle or altar, add an element of surprise by hanging the planters in trees, and create beautiful centerpieces – the possibilities are endless. Statistics have also shown that couples who incorporated planters into their weddings rarely regretted it. So don't be afraid to break away from tradition and get creative! Planters are the perfect way to add a rustic charm to your big day while still keeping that special touch. Don't forget – make sure you take photos so you can keep those memories alive forever!
Free Wedding
Giveaways + Sweepstakes
Enter sweepstakes & giveaways and enter to win a free honeymoon when you join. New winners are announced every week!