Are you newly married and planning a honeymoon? If so, you may be feeling overwhelmed with the many options out there. With numerous romantic destinations to choose from both locally and abroad, it can be quite daunting trying to narrow down the possibilities that won't leave your bank balance in tatters!
When considering any getaway together as a couple – don't forget to make sure it's fun-filled but also relaxing. All these key elements have been carefully taken into consideration when selecting each uniquely special destination for our list. So if you are looking for inspiration (or just some cheap ideas!), look no further: join us on an exciting journey across the globe as we explore Honeymoon Getaways perfect for newlyweds!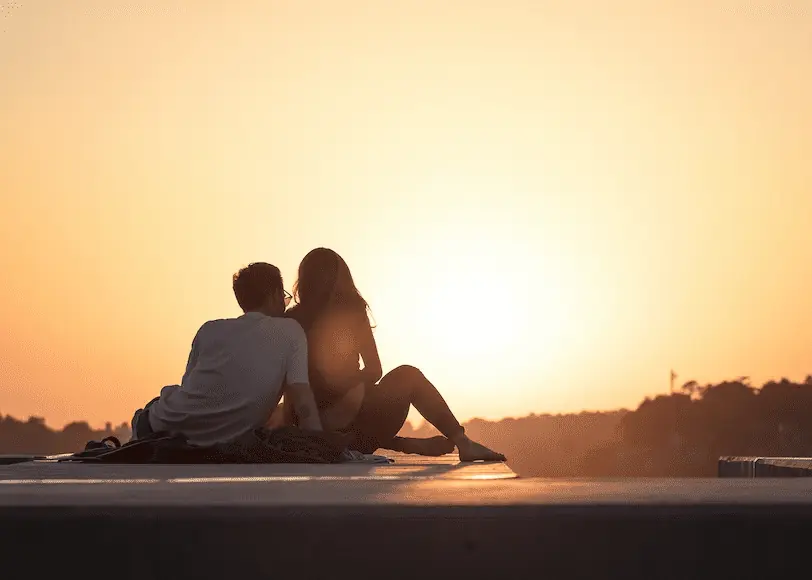 Explore romantic and affordable honeymoon destinations in Europe
Europe has always been a coveted honeymoon destination for couples all around the world, and for good reason. With its stunning beaches, historic landmarks, and delectable cuisine, it truly offers a diverse range of romantic experiences. However, it can also be quite expensive, which is why finding affordable honeymoon destinations is essential. From the charming city of Prague in the Czech Republic to the glistening waters of the Greek Islands, Europe offers plenty of romantic and affordable options for honeymooners. Explore the winding streets lined with pastel-colored buildings in Portugal's capital city, Lisbon, or indulge in the luxurious thermal spas in Hungary's Budapest. You can also take a look at some of these stunning wedding venues from Weddingsonline.ie, where they focus solely on Ireland – a country rich in history, culture, and of course romance. With so many options to choose from, Europe definitely lives up to its reputation as a prime honeymoon destination.
Discover the perfect destination for your dream honeymoon in North America
North America also offers a wealth of romantic and affordable honeymoon destinations for newlyweds. From the stunning beaches of Hawaii to the majestic mountain ranges in Colorado, there are so many different ways to experience this continent. For nature lovers, explore the lush forests of Washington State or take a road trip along California's iconic Pacific Coast Highway. If you're looking for something more urban, visit some of North America's most exciting cities like New York City and Chicago. There is no shortage of activities to do from shopping on Rodeo Drive in Los Angeles to visiting world-class art galleries in Montreal or exploring vibrant nightlife scenes in Mexico City. With its mix of modern amenities and natural beauty, North America has something for everyone when it comes to planning that perfect honeymoon getaway!
Uncover beautiful and pocket-friendly spots for an exotic getaway in Asia
Asia is a hotbed of natural beauty and exotic experiences, but it doesn't have to come with a hefty price tag. For those looking for a getaway that won't break the bank, there are plenty of hidden gems waiting to be uncovered. Whether it's the pristine beaches of Thailand or the lush rice terraces of Bali, these pocket-friendly spots offer a unique taste of Asian culture without sacrificing the beauty and excitement that the region has to offer. So pack your bags, grab your camera and get ready to explore Asia's best-kept secrets without spending a fortune.
Find the best beach havens for a budget-friendly honeymoon in South America
A budget-friendly honeymoon doesn't have to sacrifice romantic scenery and relaxation, especially in South America. The continent boasts some of the most picturesque beaches in the world – from the secluded sands of Uruguay to the vibrant atmosphere of Brazil's Copacabana Beach. For those seeking a laid-back paradise, Playa Zancudo in Costa Rica is the perfect spot with its calm waters and stunning sunsets. Or for a more lively scene, Bocagrande in Colombia offers a bustling atmosphere with plenty of shopping and dining options. The best part? These beach havens won't break the bank, allowing couples to focus on creating unforgettable memories together.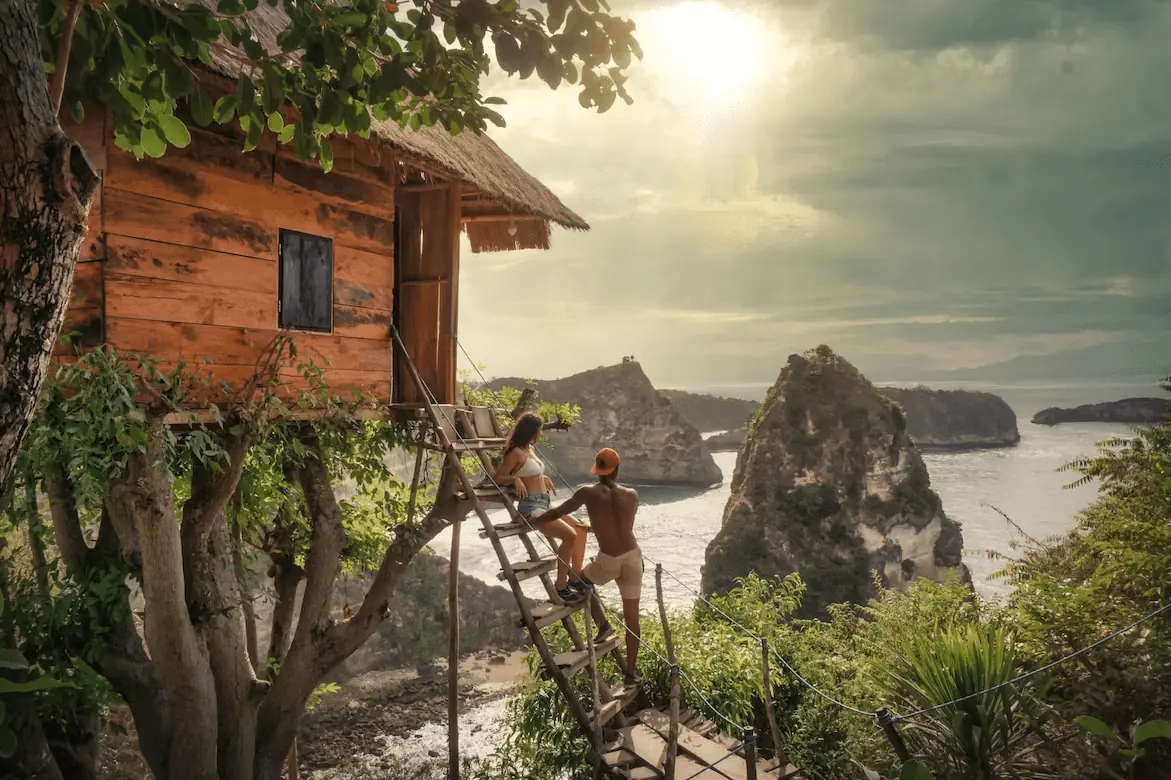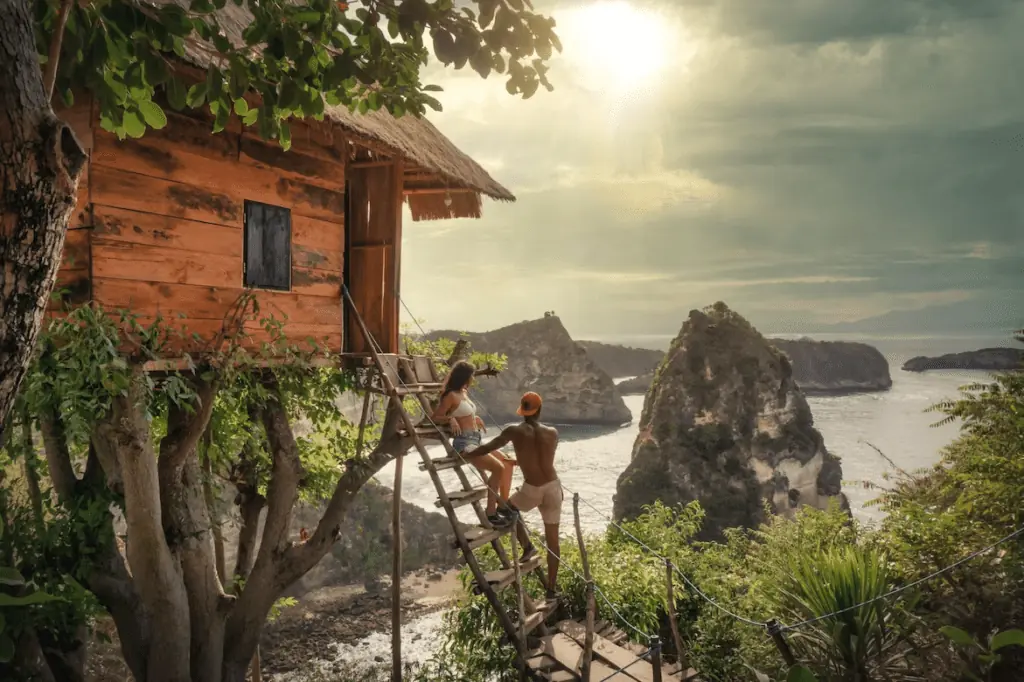 Take a look at ideal choices for a more luxurious honeymoon in Africa
If you're looking for a more luxurious honeymoon experience in Africa, then you're in for a treat. The continent is home to some of the most beautiful and exotic destinations in the world, each offering a unique blend of culture, nature, and adventure. From the pristine beaches of Zanzibar to the awe-inspiring landscapes of South Africa's Kruger National Park and the majestic wildlife of Tanzania's Serengeti, Africa has a lot to offer. You can also consider staying in a luxury safari lodge, where you can enjoy world-class accommodations, fine dining, and unforgettable game drives. Whichever destination you choose, a honeymoon in Africa is sure to be an experience you'll cherish for a lifetime.
Consider cosmopolitan cities, rural retreats, or outdoor adventures for your unique vacation
Looking for a unique vacation experience is always exciting. There are countless options to consider, including cosmopolitan cities, rural retreats, or outdoor adventures. If you're seeking to spend time surrounded by the beauty of nature, an outdoor adventure might be the best choice for you. From hiking through pristine mountains to kayaking on crystal-clear lakes or exploring the picturesque countryside, there is an adventure out there for everyone. If you're looking for a quieter, more relaxing environment, a rural retreat might be a perfect fit. With rolling hills and peaceful farmhouses, there are plenty of serene and quiet places to enjoy. On the other hand, if you're looking for a fast-paced, exciting experience with a diverse range of cultural activities, a cosmopolitan city might be the way to go. Regardless of your interests and preferred pace, there's a unique vacation experience out there waiting for you.
Congratulations on your recent nuptials and cheers to planning the perfect honeymoon! With so many options for luxurious, affordable, and romantic locations around the world, you're sure to find the getaway of your dreams that fits your budget. From Europe's hidden gems to South America's beach havens, you can explore all sorts of diverse destinations that suit your style. Don't forget to consider more cosmopolitan cities, rural retreats, or outdoor adventures if you want a truly unique honeymoon. So whether you want a lavish escape or an intimate affair away from home, let your dream honeymoon begin with great savings in mind.
Free Wedding
Giveaways + Sweepstakes
Enter sweepstakes & giveaways and enter to win a free honeymoon when you join. New winners are announced every week!