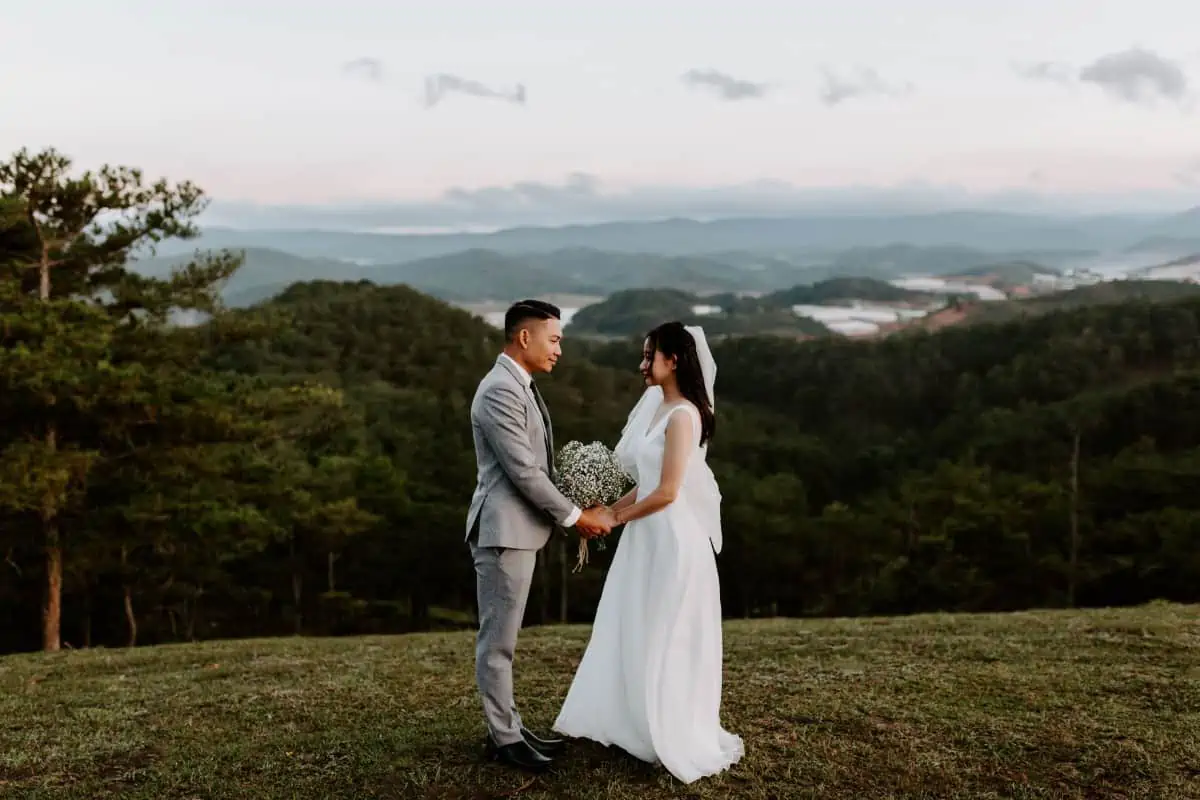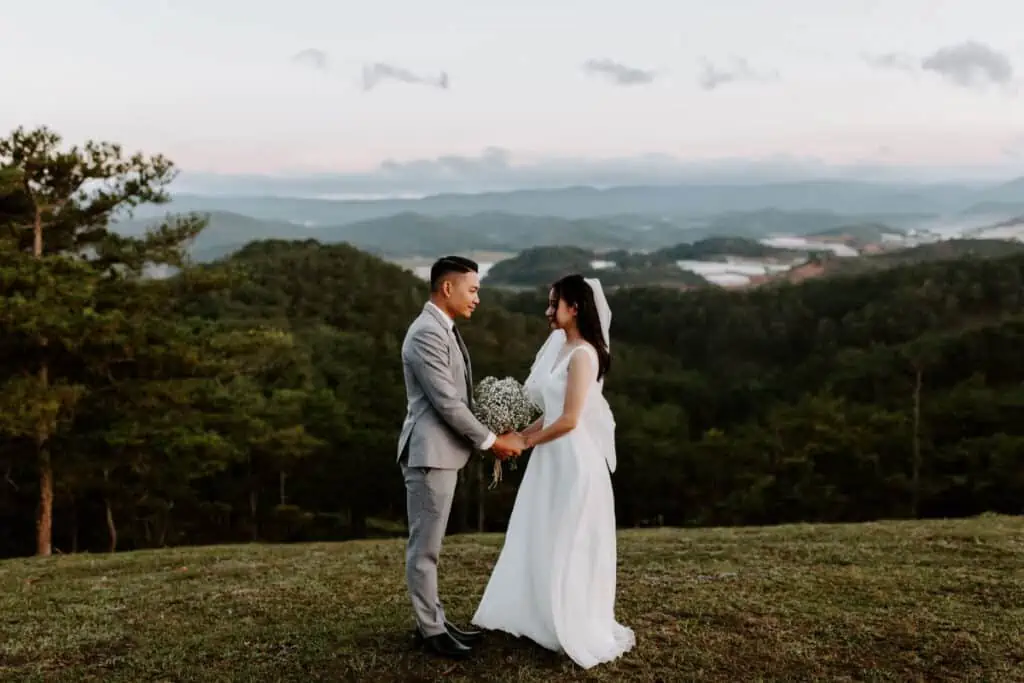 Planning a wedding and deciding on a wedding location is no easy feat. In fact, it can be a real challenge, especially with the abundance of choices that the couples who wish to get married in unique spots are often faced with.
Some brides might want their wedding destination to be a perfect match for their carefully chosen wedding dress, while the grooms might be on the lookout for a place that will allow them to have lots of fun under the clear skies. There are couples that prefer private locations, like the ones you can find in Asheville and North Carolina, or rich in architecturally impressive places like the colonial city of Cartagena in Colombia.
In other words, the possibilities are endless, and everything depends on your budget, creativity, and the kind of memories you want to make. However, keep in mind that the more off-grid location you choose, the better idea it might be to check out predator generator reviews.
To ensure that your special day is what you have always dreamed of, read the article below! Here, you will find a list of five unique places that you can choose for your perfect destination wedding.
Santorini, Greece
Santorini is an island located in Greece. It is known for its breathtaking cliffs, white-washed buildings, blue-domed churches, and picturesque villages. In fact, it has been named one of the most sought-after wedding destinations in Europe.
Couples who wish to have their destination wedding here can select from a variety of wedding venues, ranging from grand mansions that overlook the Aegean Sea to small romantic chapels tucked inside Santorini's winding streets.
You can choose to get married on one of the local beaches, too! However, it is worth noting that the beaches here are kind of unique. The sand here is all black, making it quite different from the yellow or beige sand that you might be used to.
The Amalfi Coast, Italy
Italy is one of the most popular wedding destinations in Europe, mainly because of its amazing scenery and historical sites. If that is something that you are into, you can choose to get married on Italy's Amalfi Coast.
It features a classic Mediterranean landscape, an extraordinary blend of both natural and cultural wonders. The varied terrain includes a lovely coastline covered with lush vineyards, orchards, and pastures. You can also enjoy enchanting views of the blue waters sparkling in the sun.
If you want to have a destination wedding here, you should be able to find quite a few villas close to the coast that can be rented just for the wedding day. If you can afford to have such a wedding, Hotel Santa Caterina in Amalfi, Villa San Giacomo in Positano, or Villa Eva in Ravello might be worth checking out.
Asheville, USA
If you have always dreamed of getting married in a cozy location surrounded by mountains, Asheville is the perfect place for you to tie the knot! On top of that, the misty mountains, colourful flowers, and breathtaking views make for stunning photo backgrounds.
You will find plenty of amazing wedding venues here, such as the Biltmore Estate or the Omni Grove Park Inn, which is a historic property located right beneath the picturesque Blue Ridge Mountains.
The best time for a wedding in North Carolina is from September to November and from May to June. In these months, the temperature is just right, and the weather is consistent and reliable. Keep that in mind while booking the wedding venue!
The Royal Pavilion, UK
The Royal Pavilion, a dazzling monument to the romantic era of the Regency period, is one of the most beautiful and exotic-looking buildings in Britain. It is located in the city of Brighton and Hove's cultural quarter, giving you an opportunity to experience a romantic and tranquil atmosphere while allowing you to stay relatively close to the centre of the city.
You can host your ceremony either in one of the two rooms within the Royal Pavilion that are licensed for civil wedding ceremonies – the impressive Music Room or the intimate Red Drawing Room. For a perfect spring or summer wedding, you can also choose to get married in the gardens. The blooming flowers and vibrant evergreens are guaranteed to make for a picture-perfect backdrop for wedding photos.
Cartagena, Colombia
Cartagena was founded in 1533 by Pedro de Heredia, and it features a blend of Spanish colonial architecture and Caribbean influence. Cartagena is also known as one of the most beautiful cities in Latin America.
There are plenty of things to do in Cartagena. You can spend time sightseeing and taking pictures of the cobblestone streets and pastel-coloured buildings, as well as the fortress walls, cathedrals, and Baroque churches.
In terms of getting married here, you can either have your dream wedding at a gorgeous spot on one of the many beaches, with Playa Blanca, Castillogrande, or Playa de Bocagrande being some of the most notorious and beautiful ones.
You can also choose to have the ceremony in La Ciudad Antigua, which is full of vibrant colours and distinct architecture. Also, you may find it interesting that under Colombian law, foreigners do not need to apply for a special visa in order to get married there, making the entire process much easier to deal with!
In Conclusion
The idea of leaving reality behind for a few days to jet off to a picturesque spot in the mysterious mountains, a vibrant beach, or a historical pavilion is nothing short of dreamy. However, due to the fact that you have a wide range of places to choose from, picking the right one for a destination wedding can end up being quite challenging, especially if you are not sure what you would fancy the most. If you prefer something classy and elegant, consider getting married in one of Asheville's grand estates or travel to England to tie the knot in the Royal Pavilion. For a beautiful beach wedding, choose Greece or Colombia. If you are after the sun, delicious food, and even better wine, then Italy is the place for you.
Free Wedding
Giveaways + Sweepstakes
Enter sweepstakes & giveaways and enter to win a free honeymoon when you join. New winners are announced every week!