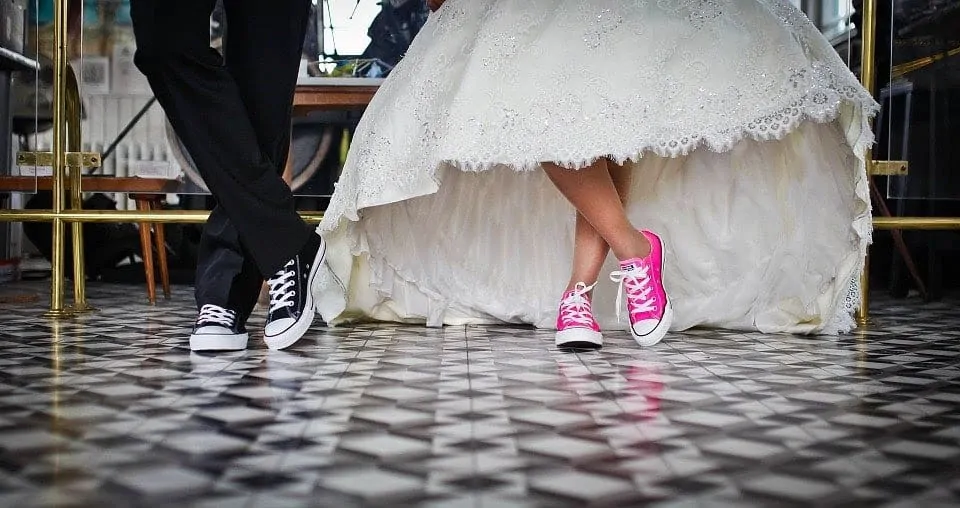 Your wedding day is sure to be the most magical moment in your lives. However, every bride and groom naturally fear that their big event will fail to provide the wow factor.

Nobody wants their big day to feel forgettable. Thankfully, there are a number of things you can do to ensure that this won't become an issue. Incorporate the advice below, and your wedding will be a talking point that all guests remember fondly. Crucially, you'll look back and smile too.

Redesign The Wedding Space

If you are getting married locally, it's likely that a friend or relative will have previously used the venue before. Given that you do not want your big day to feel like a repeat or emulation of theirs, you must look to stamp your personality on the layout. Event rentals including furniture, dance floors, and standout items will inject fresh energy into your big day. Better still, it is a cost-effective solution that also ensures some of the most important features are under control.

Write Your Own Vowels

For the wedding day to be truly memorable, it needs to focus on your personal love story. There are many ways to do this, such as using photographs or naming the tables after places you have visited. However, the greatest way to promote this positive vibe is to write your own vowels. Traditional vows are meaningful, but a little forgettable as we've all heard them hundreds of times. This unique touch can truly set your big day apart from the others you'll attend this year. It's something you'll cherish forever.

Focus On The Fun Factor

While the ceremony itself is likely to be a very traditional event, the reception needn't be overly formal. This is supposed to be the biggest party of your lives, so you should embrace it. Redesigning the layout accordingly will set a winning foundation. Meanwhile, you can organize some games, hire entertainment for the evening, or add fun snacks like candies. Above all else, once the meal is over, you want to keep people up on their feet. When everyone is seated, it can drain energy from the room.

Go The Extra Mile For Guests

While the bride(s) and groom(s) will take center stage, the big day is about the guests too. This is a day to celebrate your love with the most important people in your lives. Treating guests to small personalized gifts can make the day more memorable for them. In turn, seeing them smile should ensure that the day is even better for you. Don't make it all about the maid of honor and best man, though. Every guest is an integral feature of your big day. Do not forget it.

Capture The Moment In Style
Finally, you need to accept that the big way will fly by. Therefore, it's vital that you capture the magic to be remembered for many years to come. Hiring a wedding photographer is the natural starting point. Nonetheless, further improvements can be made by using disposable cameras or creating a Snapchat filter for guests to use. Meanwhile, a wedding videographer can produce a DVD of your big day. If this doesn't encourage the memories to last a lifetime, nothing will.
Free Wedding
Giveaways + Sweepstakes
Enter sweepstakes & giveaways and enter to win a free honeymoon when you join. New winners are announced every week!