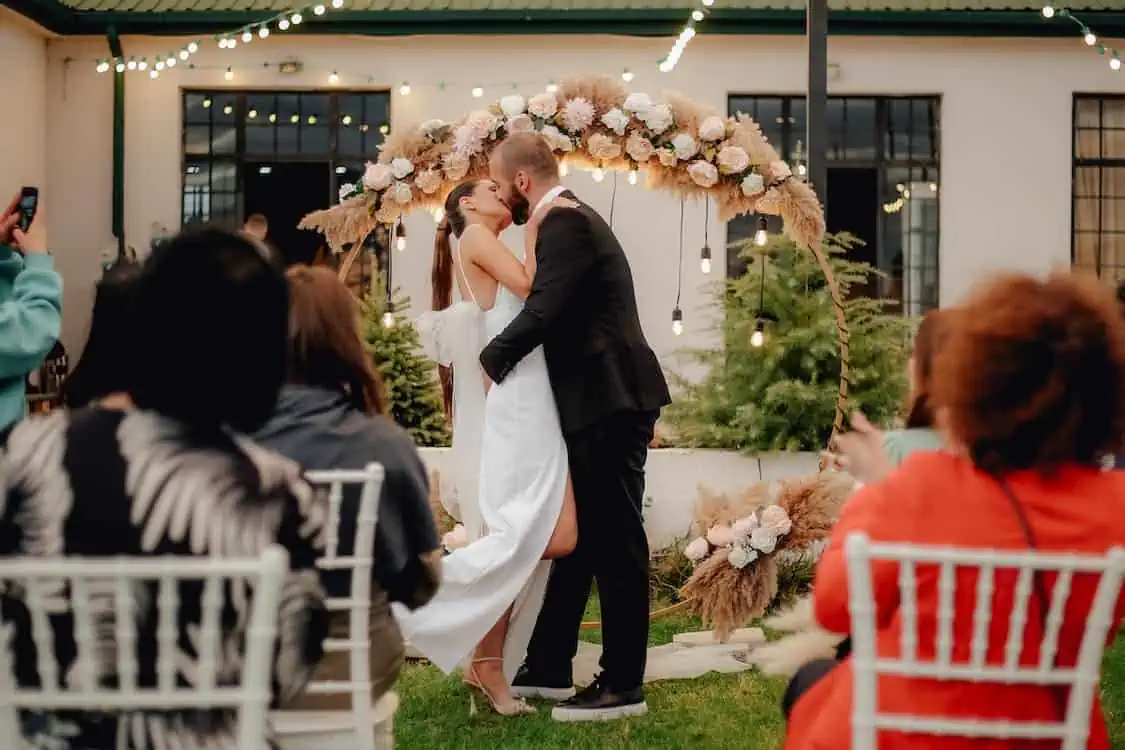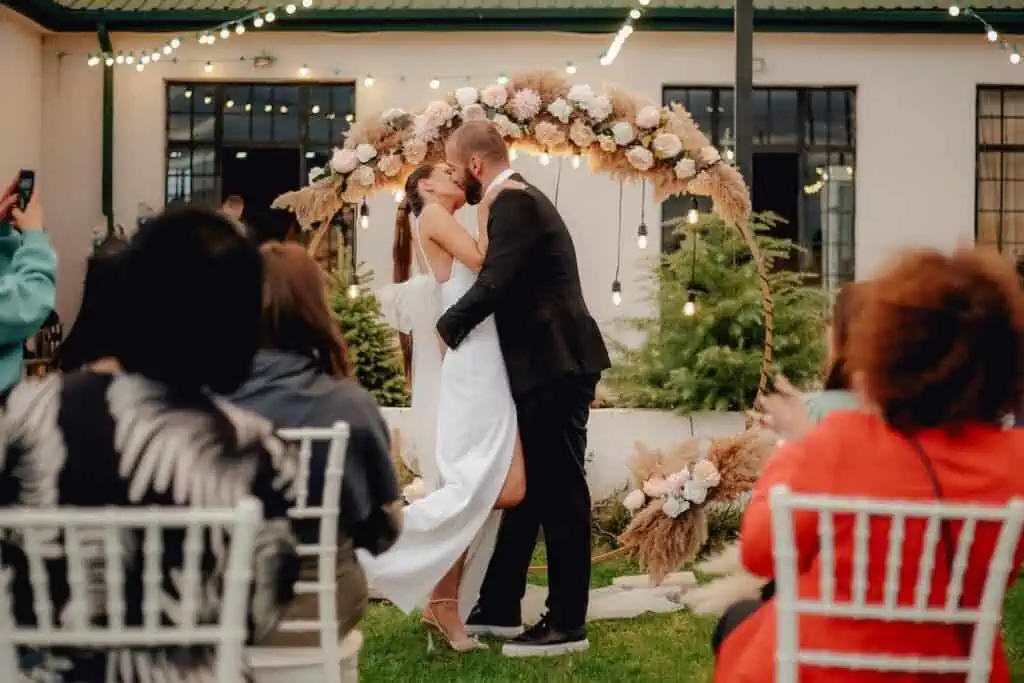 The day of your wedding should be the most memorable of your life. But if people throw away paper, leftover food, and flowers, this can also lead to a lot of waste. If you care about the environment, you might want to consider having a green wedding. This does not imply that you should forego the celebration or the beautiful aspects.
Weddings can leave a big carbon footprint because everyone has to travel to get there, the dinner wastes a lot of food, and there are often extras that people don't need. This is true even if we anticipate the thrill of a life-altering celebration.
What is a Green Wedding?
A "green wedding," also called a "sustainable" or "eco-friendly" wedding, lessens the damage the party does to the environment. There are many eco-friendly options for wedding decorations, food, invitations, and more.
Green weddings aren't harder to plan than ordinary ones. Start early by buying a ring with lab-grown diamonds. Rent or sell furnishings to create a sustainable wedding. You can obtain an eco-friendly wedding dress, bridesmaids, and groomsmen's attire.
If you want an eco-friendly wedding, keep reading to learn more sustainable wedding ideas.
Make an Eco-Friendly Menu
You should be able to select a catering provider with sustainable values that source Fairtrade and ethically produced, organic, local ingredients whenever possible, whether your venue is serving the wedding meal or you're employing a separate team. Some caterers go a step further and now provide couples with a five-star, waste-free wedding supper that uses surplus produce that has been rescued.
A vegan or vegetarian menu will help lessen the environmental impact of the wedding supper, but if that's too extreme for you, strive for a 50% vegetarian menu. Buying wine and alcohol from local wineries, distilleries, and breweries is another great way to cut down on your carbon footprint.
When creating your wedding party guest list, try to keep your guest list as small as possible. While a large wedding may seem attractive, it is expensive and capital-intensive and creates a bigger carbon footprint. You will end up with more going to waste if you have a large, intimate ceremony.
Smaller weddings have also grown in popularity in the past few years. Some people consider them to be more classy and stylish than big ones. Adding to the fact that a small guest list is key in green wedding planning, it is likely that you will make more treasured memories with a small guest list.
Select an Eco-Friendly Wedding Location
If you want to hold a green wedding, what is the easiest way to reduce your carbon footprint? Choose a wedding venue that values and includes sustainability and eco-friendly practices and design.
One of the best places to start when looking for a green location is the Green Building Information Gateway, which is an excellent place to start. You can search Google for various products that have Energy Star ratings and Leadership in Energy and Environmental Design (LEED). Many green locations and venues are beautifully done, and you will not have to compromise on style or class.
An outside area is another option. Rolling hills, a verdant forest, or a breathtaking vineyard are all beautiful locations to say your vows. This is a terrific opportunity to experience nature at its finest on your wedding day. A national park will usually use the funds to improve conservation efforts when you book a wedding there.
When you choose a beach, most of the fees you pay will go toward beach cleanup. You will use much less energy if you are outside in the sun.
Use Eco-Friendly Decorations and Flowers
Over the previous year, searches for "sustainable wedding decorations" have grown by 35%. Drying your own flowers or recycling old bottles could help you spend less on your wedding decor while lowering the amount of garbage your weddings may generate.
The most common centerpieces are those made of plants, and flowers certainly add beauty. Freshly cut plants, however, are not the most environmentally friendly. Fortunately, there are excellent eco-friendly wedding ideas, so you don't have to forsake the wedding flowers completely. Think about using plants that can be moved to the garden or reused at home after the event, such as herbs, trees, or potted flowers like orchids or spray roses.
If you already have decorations at your location, why bring them in? When choosing the ceremony and reception sites for your wedding, search for areas with features that complement your wedding's theme.
Talk about a major victory: you will save money, and the environment will benefit from this as well. Many wedding venues today usually have decorations that can fit with diverse wedding themes. For instance, wineries provide picturesque settings, botanical gardens provide instant floral décor; and greenhouses create a rich, verdant atmosphere without the need for cut flowers.
One of the major ways to reduce waste is to avoid using disposable plates and straws. You can also use recycled paper for your invitations and other items that require paper. You can implement this in the wedding planning stage to ensure efficacy.
Don't throw away the remaining décor after your green wedding. You can donate, recycle, or reuse most of the items or décor you used, like flowers. Some groups collect donations for senior centers, local hospitals, and homeless shelters on your behalf.
You can easily use some décor items, like ornaments and lanterns, in your house after the wedding. Drop off the item at a local thrift shop if it doesn't fit. The best thing about donations is that they are tax-deductible and also help someone less fortunate.
Are You Wondering How to Make Your Wedding Environmentally Friendly?
To know more about environmentally friendly weddings, join the WeddingVibe. We have a list of topics that can help you and your partner with your wedding planning and all events and activities leading up to the wedding and through the honeymoon.
We can assist you in locating the greatest deals for your honeymoon at an all-inclusive Sandals resort. Sign up with us today!
Free Wedding
Giveaways + Sweepstakes
Enter sweepstakes & giveaways and enter to win a free honeymoon when you join. New winners are announced every week!