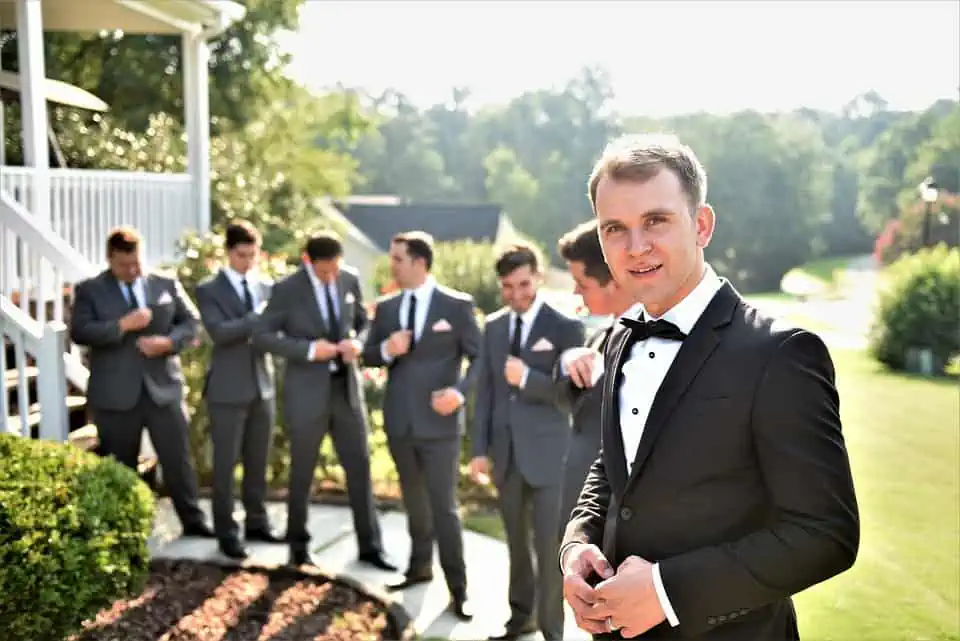 A stag party is a celebration for the groom-to-be and his friends. It can also be called a bachelor celebration or buck's evening. It's the groom's chance to have a great time with his friends and make lasting memories prior to his big day. If you're inexperienced, planning a bachelor party can be tricky. In this post, we will provide helpful advice on how to effectively plan a successful stag party.
What is a Stag Party, and What Are the Typical Activities Involved?
The things that are typically done at a bachelor party can differ, but they ordinarily comprise going out to pubs or bars, imbibing, and celebrating. Other widely enjoyed activities include paintball, go-karting, laser tag, playing golf, or taking a short break in a nearby city or nation. The purpose of pre-wedding celebrations is to have a good time and form lasting memories with close companions.
Who Typically Hosts a Stag Party and Who is Invited?
Historically, the duty of setting up the pre-wedding gathering has traditionally been given to the best man, but those closest to the groom, such as his beloved family and friends, can also be in charge of it. The groom and best man choose the guests. It is essential to consider the groom's desires when determining who will be invited, as usually those closest to him in relation are requested to come.
Ensuring a smooth and successful celebration for the groom-to-be
Making a successful bachelor party requires precise consideration of the specifics and thorough organization. Here are some actions you can take to guarantee that the bachelor party turns out perfectly:
Organize a Timetable that is Convenient for All
In order to organize an effective bachelor party, the primary step is to determine an available time slot that suits everyone. It is advisable to seek out advice from the groom and his closest companions so as to pick a suitable date. Remember to schedule the bachelor party a few weeks or days in advance of the nuptials, making sure to plan ahead.
Opt for a Location and Secure Accommodations
Choose a venue and make a reservation after choosing a date. You can opt to host the bachelor party in your hometown or travel to a neighboring city or nation. If you intend to go somewhere away from home, be sure to reserve a hotel room beforehand.
Choose the Activities You'll Do
The activities should be tailored to the groom's preferences as well as those of the group. It could be a fantastic idea to do something that would be fun for everyone, like going to a game or doing an activity outside. Plan your return home safely if you plan on going out for the evening by hiring a limo or appointing a friend as your designated driver.
Send Out Invitations and Make Sure Everyone Knows the Dress Code
When the time and place have been established, it is essential to send out invitations to those attending. Make certain to include all the pertinent information, e.g., the date, timings, locale, and apparel that is suitable to wear. Distributing notifications through electronic means, like email, text message, or social media platforms, is an option.
Buy Party Favors and Decorations
To make the bachelor/bachelorette gathering more noteworthy, think about obtaining party favors and adornments. You can acquire custom shirts or caps with the bride or groom's name or image, or enhance the motel or Airbnb with inflatables or banners. Be sure to buy food and drinks to keep everyone energized.
Join the WeddingVibe Today!
To sum up, arranging a bachelor or stag celebration can be rather tedious, yet with appropriate planning and preparation, it can turn out to be a smashing success. Bear in mind the groom's wishes and budget when making decisions, select activities that all participants will have fun with, and make sure everything is properly organized. Sign up for WeddingVibe today for wedding ideas, an opportunity to win a Sandals honeymoon, and other wedding offers.
Free Wedding
Giveaways + Sweepstakes
Enter sweepstakes & giveaways and enter to win a free honeymoon when you join. New winners are announced every week!