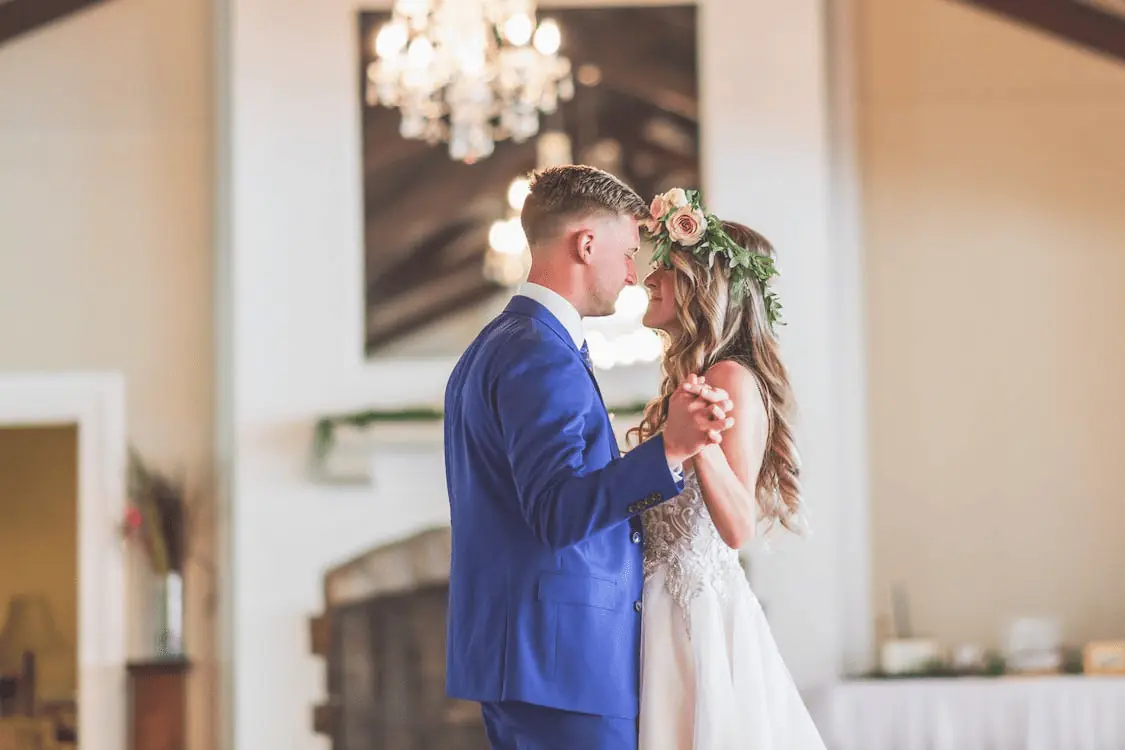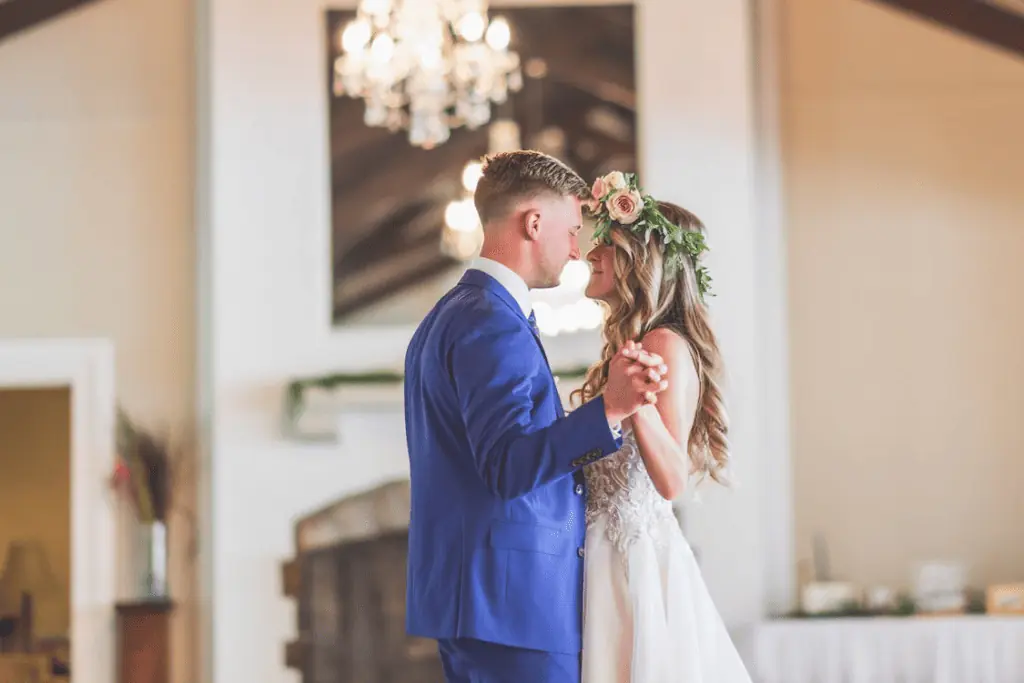 It's a well-known fact that music sets the mood at any event. Whether it's a dinner party or a wedding, carefully crafted and intentional playlists can transform ordinary moments into something truly memorable.

When it comes to your special day—that lifelong dream coming true—and, of course, all the wedding planning that goes along with it, you'll want the soundtrack that accompanies this monumental occasion to be as carefully crafted and intentional as the rest of your day. But don't worry; choosing the perfect wedding music doesn't have to be difficult. With a little guidance and an eye on the details, you'll be well on your way to curating a playlist that's as individualized and special as your love.
Set the Tone for Your Special Day with Music
Music sets the tone for any special occasion, and your wedding day is no exception. Guests arrive expecting to be taken on a journey through love and romance that celebrates your special bond, and the way in which you choose to express it speaks volumes about the atmosphere you're hoping to create. From ambient instrumentals to classic love songs, selecting the perfect soundtrack can help set a romantic mood early on in the ceremony that stays with your guests long after they have left.
Theme of the Wedding
Choosing the right music to reflect the theme of your wedding is an important contribution to setting the tone for your special day. Consider marrying a traditional and modern song, or even multiple songs, to create a romantic soundtrack that's tailored to you and your partner. For example, playing Beethoven's Moonlight Sonata during the ceremony and Beyoncé's XO at the reception can help emphasize the theme of timeless love between two people.

On the other hand, some couples decide to match their music to their overall wedding theme, such as choosing uplifting gospel music for a semi-formal, religious wedding. The bottom line is that there are many different options for creating an unforgettable moment with the perfect soundtrack. Ultimately, remember that it's all about creating a memorable and personal experience, so choose songs that mean something special to you and your partner.

Contemporary vs Classic Music
When it comes to wedding music, couples have an important decision to make between contemporary and classical music. If you are having a traditional wedding ceremony, perhaps classical selections such as a harp, violin, or piano will complement the timeless feel of your event. But if you're planning a more modern affair, current chart hits might be more suited to your celebrations.

However, don't just choose each selection based on one genre or another; it's all about carefully curating your soundtrack and finding songs that reflect your relationship, first dance song, and overall style.

Whatever balance of contemporary and classical music you decide upon for your wedding day, remember that it's about representing you as a couple. Your musical tastes may change over time, but your wedding day should remain unique—especially with its accompanying score. As you move from ceremony to reception and beyond, take the time to craft a soundtrack that reflects the entire journey of your relationship so far. With these tips in mind, it won't be long until you have found the perfect mix of music to tie everything together with theme-appropriate tunes, adding an extra layer of sentiment to an already special occasion.
Creating a Love-Themed Playlist
The love theme should be applied to all parts of your wedding. From the decorations, attire, and food—even down to the music. If you're looking for a perfect way to express your relationship and the journey that led you there, creating a personalized playlist full of heartfelt tunes is one of the easiest ways to do so.

Creating a themed playlist doesn't have to feel stiff, and it can still be fun. Whatever songs you choose to include can perfectly reflect your relationship's joys and struggles. Carefully chosen love songs can add an extra element of texture and emotion to your day's ambiance. Songs that key into memories for you and your partner as well as unique hidden references add an extra layer of appreciation for both yourself and your guests. It's impossible not to tear up when hearing "your song" during the wedding either; it's certainly a powerful moment that nearly all couples treasure!
Utilizing Different Genres & Moods
It is just as important to consider different genres and moods when making your selections, as they can help frame your wedding experience in a unique way. Some couples may choose to have one certain genre throughout the night, while others may choose to employ multiple genres, such as music from different time periods or musical styles. Utilizing different genres and moods can keep things exciting, engaging, and expressive all at once.

For instance, if two people have different musical tastes, creating a setlist that showcases both of them can be an excellent way to show off their love story. Perhaps one person is a fan of classic rock from the 70s while another prefers classical music from the Renaissance era – creating a soundtrack that incorporates both would likely draw strong reactions from guests as it blends two seemingly disparate tastes together into one cohesive message.

There is something special about selecting songs with diverse vibes for different portions of the night. Maybe start things off with feel-good music right when guests enter the reception hall and then switch it up with romantic ballads during dinner and transition again into upbeat party anthems for dancing afterward. This will not only demonstrate a potential range of emotional responses among your wedding guests but also show off your knowledge and appreciation of various forms of music.
Choose Songs that Resonate With You & Your Guests
When it comes to creating the soundtrack for your wedding, selecting songs that both resonate with you and your guests is paramount. It's important to stay true to your own tastes and preferences so that you can look back on your wedding day with fond memories, but it is also essential to consider what will make your guests happy as well.

There are several reasons why choosing songs that range across different genres and moods makes for a great experience for everyone involved. For starters, it keeps people engaged and provides something for everyone to enjoy. You can use fast-paced dance music to get people up and out of their seats or pick more soulful tunes for sentimental moments between you, your partner, and the guests. Additionally, embracing different musical genres allows for easy transitions between activities at the wedding, such as when guests move from place to place or change the activity they are engaging in.

Join WeddingVibe now and enjoy all the amazing benefits!
At WeddingVibe, we are confident that we can help you create the wedding of your dreams! Your wedding day is going to be a wonderful and memorable experience that you will cherish forever! It's great to be a part of it, and we're excited to contribute to its success. Join us today and get excited to discover amazing deals for your dream honeymoon and destination wedding!
Free Wedding
Giveaways + Sweepstakes
Enter sweepstakes & giveaways and enter to win a free honeymoon when you join. New winners are announced every week!