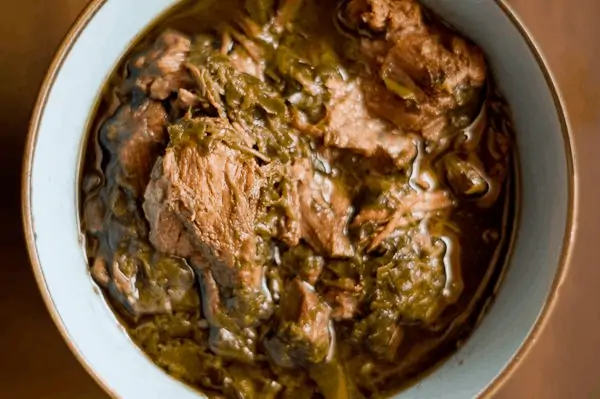 There is no doubt that Hawaii is one of the top wellness destinations in the world. The 50th state of the USA abounds with a wide range of wellness-friendly options you simply cannot resist. I'm talking about the pristine beaches you see in movies, tranquil sanctuaries you see in travel documentaries, and fabulous resorts you see advertised in travel magazines. All these are perfect for a budget wellness trip.
Besides a wide variety of wellness-friendly options, Hawaii is also known for good food that is characterized by simplicity, naturalness, and tastefulness. The dishes are healthy and significantly wellness-promoting.
Let's have a look at some exciting wellness-oriented tourism options that the Aloha State has to offer plus mouthwatering delicacies you don't want to conclude your trip without trying.
Don't worry if you can't travel to Hawaii for now due to one reason or another. At least you'll learn how to make some authentic Hawaiian dishes when you finish reading this article.
Don't worry about where to source the necessary ingredients for one delicacy or another. As long as you do have a subscription with a good meal kit provider, you are good to go! No problem if you don't as you can easily get started today with Sun Basket, Green Chef, Purple Carrot, Veestro, Fresh n' Lean, and Splendid Spoon. These are some of the best options available for meal kit delivery services as they offer strictly organic meal kits.
1. Waikiki Beach
Located in the capital city of Hawaii(Honolulu), Waikiki Beach is a well-known destination for wellness tourism. Most amazingly, many beach yoga classes are offered right there on the beach. The eastern end is where you'll find most of those options with the spots only a short walk from the crowds. It's also impressive that the classes are relatively pocket-friendly to suit every budget wellness traveler.
2. Kuilima Cove, Kahuku, Oahu
Lying on the quieter North Shore of Oahu Island is the beautiful and tranquil Kuilima Cove. This is a highly wellness-friendly spot where you can enjoy practicing yoga, meditation, or just strolling in the tropical sunset with your partner. You will gain immense wellness benefits from doing any of these activities.
The magnificent Turtle Bay Resort nearby provides daily yoga classes to anyone for a very reasonable price. For more enhanced yoga and wellness, it wouldn't be a bad idea to try the classes during your visit to the island.
3. Keawakapu Beach, Wailea, Maui
Another prime wellness spot in Hawaii is Keawakapu Beach. Located just a few meters north of Maui Island's Western Shore, this area boasts an array of very fabulous beaches. Each beach is great for yoga, sunset stroll, evening meditation, or other fun physical activities to boost wellness. Then nearby, there's a studio that provides inexpensive wellness classes on the beach. These classes are quite effective and many tourists have seen significant improvement in wellness just by attending them.
4. The Sacred Earth Temple
Located on the tropical north shore of Maui, the Sacred Earth Temple is another fabulous place to visit for wellness. This is where you'll be able to immerse yourself in an intimate transformative rejuvenation retreat on the lush Ahimsa Sanctuary Farm with yoga, meditation, or any other wellness activity that you are so into. It is where you'll be able to disconnect from the busyness of everyday life and reconnect with Nature and yourself. The beautiful sanctuary is surrounded by a breathtaking series of waterfalls that splash their contents into tranquil streams each of which ends up in the Pacific. There's also a breathtaking meadow, which is characterized by beautiful flowers, not to mention, bananas, papayas, pineapples, and coconuts. It's a little paradise on the earth you want to visit in a lifetime.
What To Eat In Hawaii
A traditional diet is one of the reasons the people who inhabited Hawaii in ancient times were very fit and healthy. Simple, high in starch and dietary fiber but low in saturated fat, cholesterol, and sodium, the diet may have been one of the best in the world.
Below are some foods from it that still exist and remain popular. Each delicacy can have a great impact on your wellness efforts:
1. Luau Stew
Luau Stew is natural Hawaiian comfort food that embraces absolute simplicity. The dish is made with beef brisket and Kalo (taro) leaves that are all cooked until that perfect melt-in-your-mouth tenderness is reached. It is then seasoned with Hawaiian sea salt.
Depending on the recipe, the stew may also be combined with a little onion, ginger, limu (seaweed), pepper, and coconut milk to spice up and enhance its flavor.
Because of its simple nature, Luau Stew is relatively easy to make when you get the recipe plus the necessary ingredients. As for the ingredients, you can source some from your meal kit delivery service. You might want to check out the 6 brands if you are shopping for an organic meal kit provider. The post breaks down Sunbasket, Green Chef, Purple Carrot, Veestro, Fresh n' Lean, and Splendid Spoon to help you better understand each entity.
Source: pinimg.com
2. Hawaiian Plate with Rice, Poi, Kalua Pork, Laulau, and Mac salad
When you land in any city of Hawaii, you'll notice many restaurants serving Hawaiian Plate. It's a classic Hawaiian delicacy that consists of;
A scoop of rice with kalua pork on top.
Chicken or Pork Lau Lau wrapped in the leaves.
Dried beef(pipikaula) and Lomi salmon on the side.
For dessert, Hawaiian Plate is typically served with;
Taro(cooked, pounded, and thinned with water).
Coconut cream pudding(kulolo).
Coconut cream pudding(haupia), optional.
You are at liberty to mix and match it however you like and indulge until you want to go into a food coma.
Source: tripadvisor.com
3. All-Natural Shave Ice
Recapturing the cool cones' history of Hawaii, all-natural shave ice remains one of the island's most iconic frozen treats. Characterized by generous portions of housemade, all-natural, locally sourced syrups, this melt-in-your-mouth snack is one that you can overindulge in without jeopardizing your wellness efforts as it is a super healthy treat.
Final Thoughts
When it comes to wellness tourism, the world abounds with many incredible destinations with Hawaii being one of them. Boasting fabulous beaches, tranquil resorts, and other serene attractions, the 50th US state remains a prime destination for wellness travel enthusiasts like you and me. It's one of the most exciting destinations to visit for beach yoga, evening beach stroll, meditation, and other fun activities that boost personal wellness.
Something else about the Aloha State as a popular wellness tourism destination is food. Hawaiian food is fabulous and good for wellness. Among other things, it is characterized by naturalness, which makes it healthy and good for your wellbeing.
Free Wedding
Giveaways + Sweepstakes
Enter sweepstakes & giveaways and enter to win a free honeymoon when you join. New winners are announced every week!