As you've probably already realized by now, it's the small things that make a wedding perfect, not necessarily the larger ones. The only problem is, whereas the larger things are difficult to forget about, the smaller ones – the crucial ones, ironically – are easy to ignore. That's why making a list of everything you're going to need to get right and in place for your wedding right at the start is so important, and one of the things on that list should be your wedding gift for the groom.
The problem with the groom's gift is that there are hundreds of things you can choose from, and when you have a limited budget and limited time, making the decision can feel like the last thing you want to do, which is why this can be left until the last minute and then rushed. If you're going to give your groom something genuinely heartfelt, it's best to start thinking early, no matter how difficult that might be. Here are some ideas to get you started.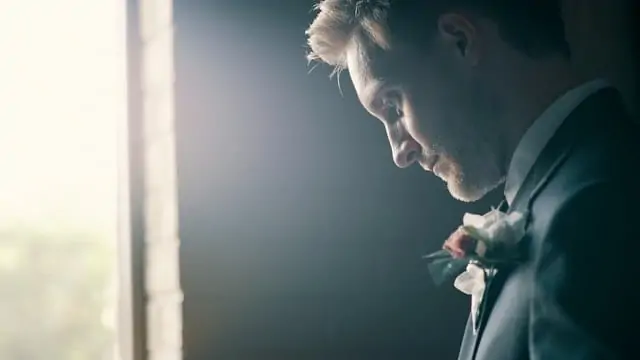 Photo by Dan Formsma on Unsplash
Pay The Extra
Every wedding plan must also have a wedding budget. Without one, you can easily overspend, and that will leave you with a lot of problems. However, having a budget and only spending a set amount can also be problematic; there will have to be compromises, and not everything on your list can make the cut.
As a wonderful gift for your groom, it would be amazing to pay the extra needed to give them a wedding element they had really wanted, but that was out of your budget. It could be your wedding photographer staying longer to capture the reception, or perhaps the groom wanted a video of the day, or he wanted some fireworks or a particular car that seemed too expensive. As long as it doesn't leave you in financial difficulties, he will truly appreciate this surprise addition to the day.
A Grooming Day
Your man will want to look his best for the wedding, but if grooming isn't something he usually pays much attention to (or even if it is), why not gift him a grooming day? Much like a spa day but with male grooming in mind, he can relax and enjoy a straight razor shave, a smart haircut, a massage, a steam room, perhaps even some education about different skin lotions and aftershaves.
Not only will he enjoy himself thoroughly, but he'll look absolutely perfect for the wedding day itself, ensuring that he is comfortable and confident throughout.
An Experience
Sometimes memories are much better than tangible gifts, and if your groom isn't one for keepsakes, then a memorable experience might be the best option. You'll know him intimately, so you'll be able to choose something that will make his eyes light up. A day of fly fishing, a parachute jump, an animal encounter, or a pottery-making class, among many other exciting things, will allow him to have some fun once the stress (albeit in enjoyable stress) of the wedding itself has passed.
If you want to spend some time together, you can purchase many of these experiences for two people so that you can join him on his adventure.
Free Wedding
Giveaways + Sweepstakes
Enter sweepstakes & giveaways and enter to win a free honeymoon when you join. New winners are announced every week!