YOU DID IT! You got Married! But do you know what is better than finally being married? You are about to go on your honeymoon together. The relaxation and bliss you are about the experience after the big day is unmatched. I have some tips and tricks for your honeymoon travel, so let us dive in…. literally-buy the scuba masks-so we can dive in!!!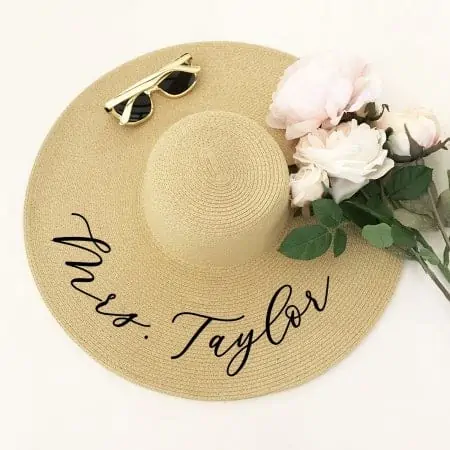 Luggage
I am hoping someone told you to register for that nice set of luggage on your wedding registry. We all want the fancy mixer and nice silk sheets or pricey wine opener. But I promise you will be grateful you added a nice luggage set to your wedding registry so that packing for your honeymoon feels that much more exciting.
Masks
Let's not beat around the bush of the c-word, especially since masks are still hit or miss on some islands and travel destinations. Can we just praise that the airlines are now letting it be optional! My suggestions still would be to buy a 10 pack of disposable masks, keep them ready, and know that this isn't defining your honeymoon. Most locations, especially all-inclusive Sandals Resorts, masks are not required. Hopefully within the next six months we can all sigh a breath of fresh air that they will no longer be required for any of our travel needs. Flights or accommodations.
Floats
Speaking of the c-word, a lot of resorts have obviously taken precautions for the health and safety of all visitors. The usage of floats within the pool area was a concern for a while. Sandals and many other resorts, used to always have their signature float mats out in the pools for couples to grab. Due to covid, they removed them just to be safe. Slowly resorts are putting them back out, but you know what is better than searching for a float in the morning? You bring these and you can use them in the pool, ocean, or lagoon. They are yours and no-one can claim them in the morning. I Promise, these are worth buying to have your own on your honeymoon.
Hats and Swimsuits
I will be the first one to preach sunscreen and a hat. So why not make it cute and festive because YOU JUST GOT MARRIED! A sun visor or hat with "Just Married" or "honeymooners" is unique and just screams, "I'm On My Honeymoon!" And as it should be, it's the happiest time of your life! Or splurge of a cute white swimsuit that says "Mrs" on the back. You can wear hats, tank tops or any women's two piece swimsuit to enjoy your vacation. Scream it and enjoy it! These are some super cute hats that are perfect for your trip!
Tumblers
I have been on many all-inclusive trips and only on the last one did I bring my own yeti/tumbler! GAME CHANGER. Go grab a drink at the bar, or even two to fill your cup up! And BAM! You are good to go for the next few hours with a cold drink and not having to go back to the bar constantly for a refill. Go float with your yeti and never have to worry about a warm, watered-down drink in paradise!
Even on your honeymoon you might forget a thing or two, but it won't matter. You are on a dream vacation with your spouse and whatever you might have forgotten, can probably be bought at the gift shop. But-if you are a planner, I hope these tips for what to buy or pack come in handy.
These moments on your honeymoon are once in a lifetime! Relax, slow down, and enjoy your significant other in paradise without any distractions knowing you packed and prepped as much as you could!
Written by: Katie Daniels
Free Wedding
Giveaways + Sweepstakes
Enter sweepstakes & giveaways and enter to win a free honeymoon when you join. New winners are announced every week!