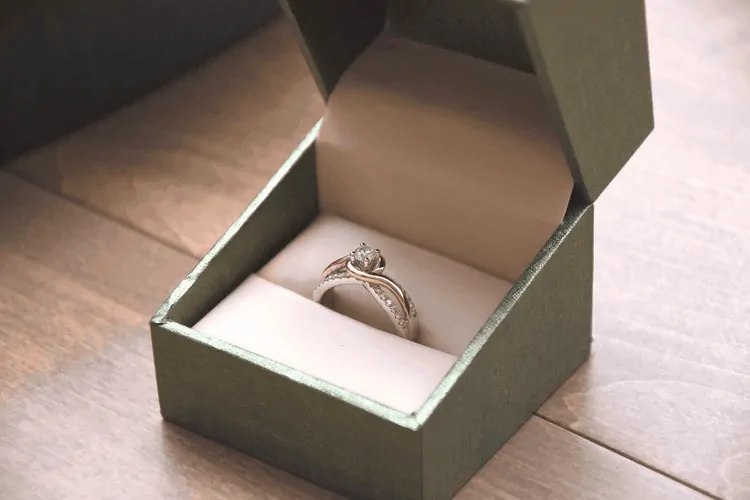 Finding an engagement ring is no easy feat. It can be extremely nerve-wracking and, at the same time, it's exciting to go ring shopping. Not only does the engagement ring come at a considerably high price, it is also a symbol of the lifetime commitment that you are going to make. As a result, you have to consider many factors before making the purchase.

Nowadays, you can find engagement rings on several platforms. You are no longer limited to visiting many stores and looking through several glass cases. Love & Promise Classics, for instance, offers a collection of classic yet timeless engagement rings that you can view online. Purchasing online saves you the time and effort of having to go from shop to shop. With that said, there are still things you have to consider before choosing a ring.

Band Metal

Ring bands come in a variety of metals like yellow gold, silver, and white gold. To choose the right metal, you should consider different factors like budget, lifestyle, complexion, and others. For example, platinum and gold are two good investable options because of their durability and versatility. However, they can also come at a premium price. Another thing to consider is that some metals scratch more quickly than others.

Shape

One of the most challenging things about finding an engagement ring is that it comes in all sorts of variations. Thus, having an ideal shape or cut in mind can immensely narrow down your options. Round cuts are known to be the most classic, but there are also other cuts like pear and marquise that give a more sophisticated look.

If you are aiming to get a big diamond but are working with a limited budget, there are ways to make the diamond look bigger than it really is. One of those ways is to choose an oval, pear, or marquise shape because they look longer than other cuts.

Carat Size

Perhaps one of the biggest things to think about is the carat size of the ring. Jewelers offer a variety of rings at different carat sizes. Similar to the other considerations, carat size is relative to the wearer and ultimately depends on preferences and budget. You may be more inclined to pick a larger stone over a whiter stone, or vice versa. In actuality, there is no one answer to this question because it is a matter of personal preference.

Ring Size

Knowing your partner's ring size is an essential part of ring shopping. Imagine exhausting all your efforts in finding the perfect ring, only to find out that it will not fit your significant other's finger. Running into this situation will be extremely frustrating and disappointing, so make sure that from the start, you already know what ring size you are looking for–a crucial piece of information!

Ring shopping can be extremely challenging, but once you find the right ring, it will all be worth your time. If you are looking for a diamond engagement ring, one of the things you should consider are the four C's: cut, carat, color, clarify. If you still find it challenging to choose the right diamond with these criteria, you can also look at a guide that gives diamond engagement rings a clarity and color ranking of good, better, or best.

Free Wedding
Giveaways + Sweepstakes
Enter sweepstakes & giveaways and enter to win a free honeymoon when you join. New winners are announced every week!